Forensics Blood Splatter Lab Brings Confusion to Students and Faculty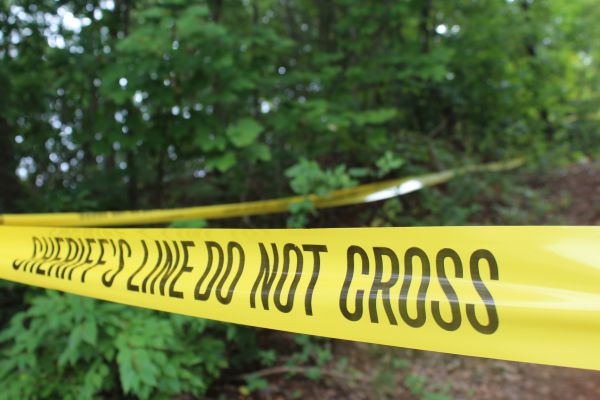 Forensic Science is the study of human anatomy of how people died and the observations of the causes of human death. This is a class Central offers, which many juniors and seniors decide to take. Recently, they did a science lab that involved the study of blood splatters. Many students, as well as faculty, were confused at why blood was around the portables; April Slatton, one of the forensics teachers at Central High School, has agreed to settle the dispute of what happened outside the portables.
"I expected some students to be nervous, especially if they didn't like blood. I also expected students to be interested," stated Slatton. "The questions we are studying are questions that normal people don't study, but they're something that a lot of us are curious about."
Even though, this is Slatton's first Forensics class she has taught at Central, she cares about how the students learn and what they learn about. The amount of knowledge this could bring to students excites her.
"Overall, I wanted the kids to learn that everything, even blood patterns, are evidence that can help solve a crime," Slatton publicized.
"There is a difference between a small object like a hammer compared to a long sharp blade and there is a significant difference in how the tool or weapon is used. The motion of the tool will leave a different pattern," explained the new Forensic Science teacher.
The students who take forensics believe that it was a useful lab; they think it was a fun experiment that not all classes do.
"The lab was actually really fun to be a part of. We used many tools to see how blood splatters effect the crime; it gives you a lot of detail that I didn't know could be possible to investigate," shared Danae Wnuk, a junior in forensics.
As you can see, Mrs. Slatton enjoys teaching this for both the sake of her and her students as a whole. This will draw the ending of the Central High School blood splatter, file to a close.
"I am having so much fun teaching this class. Sometimes kids look at science and say 'I'm never going to use this in real life', but with forensics, we can apply the science and see exactly how everyday investigators use this knowledge.  The best part is that it doesn't feel like forced school work," she concluded.