Matt Joyner Becomes Head Coach of the Cross Country Team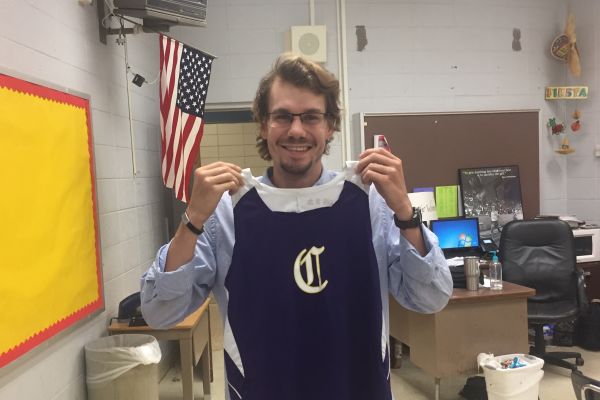 Central's cross country team is one of the best teams in the county, so becoming the coach should be a great position. Although, it may come with many responsibilities, the title of being a successful coach should be rewarding. Matt Joyner, Central's geometry teacher, has taken charge of the team as head coach this year.
Joyner coached the team with former English teacher, Janice Munson, where they placed in regionals and led the team to qualify for state.
"I was the assistant coach for three years and when the previous coach retired; then I just got the job," explained Joyner.
He was very excited to get the new position as head coach because he had been working with the team for many years. He has become friends with the people on the team and hopes to keep cheering them on.
"I was quite happy when I got the job because I had become good friends with the guys and I am happy to see them succeed," admitted Mr. Joyner.
The people on the cross country team respect him a lot; they appreciate how he works with them and pushes them to get better with running.
"His best attribute is how he pushes you to be your best and how he wants you to succeed," stated Nathen Vanderwilt, a senior student on the team.
Although getting the position is a great step for Joyner, there are things that can be difficult. Keeping up with the paperwork, making sure everyone is relatively safe, and keeping track of everyone's fees that they owe could all be difficult duties.
"The worst part of the job is all of the paperwork," remarked Mr. Joyner.
So far Matt Joyner has done a good job coaching the cross country team and hopes to lead the team to many victories throughout the season.