Governor's School Applications Open For Prospective Students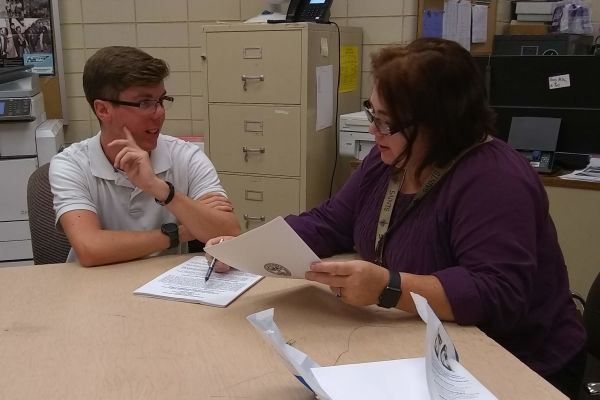 Hang on for a minute...we're trying to find some more stories you might like.
Many students are not completely aware of the opportunity of Governor's School. Though it is most often discussed among students who maintain a high GPA; it is a chance that every student should strive to consider.
Governor's School is a program allowing a selection of academically proficient rising eleventh and twelfth graders to join one of eleven programs; they are given a chance to take college-level courses on a college campus for a month. The program, excluding the art program, is free and includes meals and housing. For the programs that cost money, numerous scholarships are available. This allows you the chance to attain a glimpse into the college lifestyle and workload, as well as allowing you to discover new interests and meet other students who share your fascinations.
"It'll give you the opportunity to be around other students who care about your art or discipline," commented Gifted Studies teacher, Danielle Hooper. "You get to intensely study with the best and brightest students in Tennessee."
Governor's School is housed on various college campuses. Students are able to live on campus and gain college credit through college level classes. They are presented with countless activities and events aside from classes to participate in and discover new things.
To apply to the Governor's School of your choice, meet with Mrs. Hooper in the center of c-pod before your prospective choice's application deadline. There, she will discuss with you what options are available and will recommend as well as share with you the materials and requirements.
"You should definitely go," urged Senior Preston Fore, who attended Governor's School for International Studies this past summer. "It'll change your life. Everyone should go; everyone should apply."
About the Contributor
Sam Helmholtz, Staff Writer
My name is Sam, and this is my second year of the Digest. I'm currently a junior and hope to attend an art college in the next couple years. I also greatly...