Principal Finley King is Presented with Freedoms Foundation Distinguished Educator Award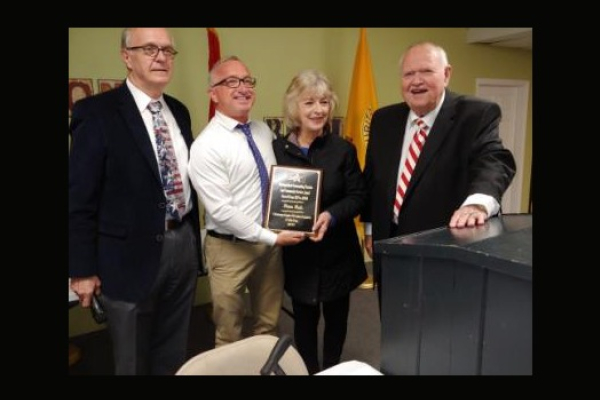 Principal Finley King's successful administration over Central High School has not gone unnoticed. He has been commended for his work at Central many times over the years, seeing as he has always been very dedicated and active with the school and its students. With this in mind, it is no surprise that he was formally presented with the FFVF Distinguished Educator Award for going 'beyond the call of duty'. The ceremony, hosted by the Chattanooga Freedoms Foundation, was held at the Harrison Ruritan Club on November 11, 2018.
"The award that I received from the Freedoms Foundation was for educational community service provided to students," King explained, "I was very surprised and I was very thankful. To do these things is only right to the students and the people around me."
Larry Henry, the president of the Freedoms Foundation, and Stephen Pike, the Freedoms Foundation's officer, were chosen to present him with the award. As he received the award, his emotions clearly conveyed that he genuinely felt like it was his obligation, as a principal, to go above and beyond for the student body.
"I think I personally got this award, most likely, because I try to stay involved in the life of students academically and in academic affairs," King divulged, "As Central's reputation has changed, I hope I had at least something to do with helping the future high school students understand that this school has very wonderful students and a safe [environment]."
King is very confident in his plans to continue to ensure that this school is a place that yields some of the most positive and productive years of students' lives. Although others may think that Central has a negative reputation, he hopes that his efforts will be remembered for unveiling the overflowing success and achievement that students have to offer.