Cochran, Atkins, and Alexander Begin Second Semester with Office Switch Up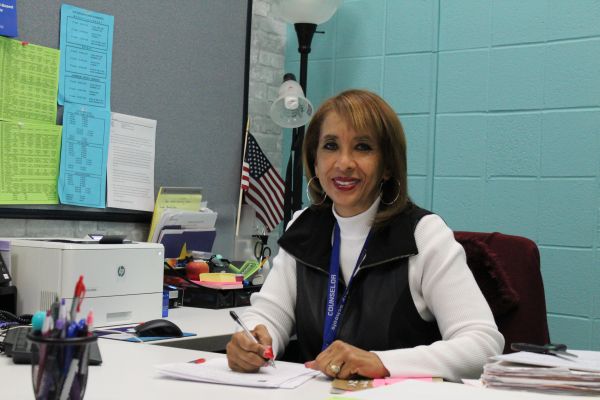 To start off the second semester, Karen Atkins, Stacy Alexander, and Michelle Cochran have all moved into different rooms. Cochran is now located in the main hall across from the B-Pod entrance. Atkins has moved to the center of C-Pod, and Alexander is now located in the guidance office. The locational changes took place to better assist the students at Central.
Ms. Atkins was moved to the center of C-Pod in order to be closer to ninth grade students, as she is the ninth grade counselor. Moving her to the center of C-Pod makes it easier for her to get to ninth grade students and vice versa. Mr. Lewis encouraged this because it would be the best fit for students.
"Yes, I love my room. I'm closer to my students and the temperature is extremely warm, spacious, and comfortable," explained Atkins.
Ms. Alexander, Central's college advisor, was moved into the guidance office. This gives her a better setting to work with seniors and help them look for a future education. It also surrounds her with the other guidance counselors, who can assist her in providing additional advice to students planning to attend college.
Ms. Cochran, one of our assistant principals, was moved to the office across from B-Pod. Moving her here separated her from the busy flow of ninth graders in C-Pod. This will give her a more private work environment in which she can focus better.
"I prefer what is best for students," added Cochran.
These changes may not seem big, but they will have a significant impact on the three staff members and  the students. Moving offices gives each of them a change in their work environment. Atkins, Cochran, and Alexander will all continue to excel at their jobs and their impact on each student.
About the Contributor
Blake Catlett, Assistant Editor
Hey! My name is Blake Catlett, I am a junior, and this is my third year serving on the Digest! This is also my first year serving as the Assistant Editor....