Senior Mikayla Gill is Accepted into Bryan College with a Softball Scholarship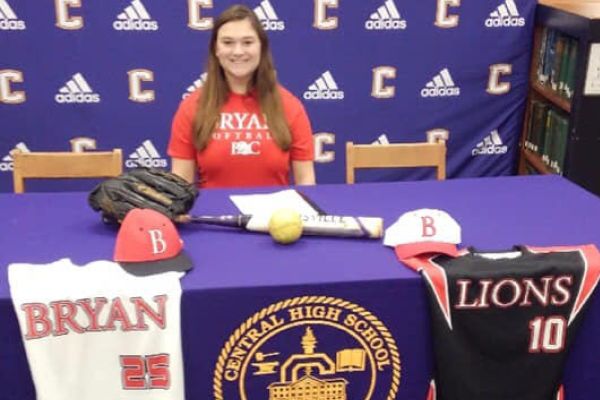 As the year goes on, more and more seniors are being accepted into the university of their choice. Central Senior Mikayla Gill has been accepted into Bryan College, and has gotten signed on a softball scholarship. Bryan is a private Christian college located in Dayton, Tennessee. The qualifications to get into Bryan are a 2.0 grade point average, and a score of 18 or above on the ACT.
"Bryan had an all around good feel. They were a small campus, but had a big college feel. Also, they have the same values as I do and I felt like they could help me get closer to God as I achieve my goals," stated Gill.
Gill plans to attend Bryan college for four years and pursue studies in secondary education. This college has three different divisions that are all distinct from each other. Those divisions include residential undergraduate, online and continuing education, as well as dual enrollment. Bryan has 50 different programs to offer, allowing college students to obtain their associate and master's degree
"I hope to achieve my goal of becoming a secondary educator, and by doing this at Bryan, I think it will help me build my relationship with God. The reason why I want to study secondary education is because I feel like a teacher can really make a difference in a child's life and I hope to do that someday," expounded Gill.
Becoming an secondary educator has been something that Gill has been aspiring towards for a long time because she wants to be able to make an impact on students' lives, and help them achieve their goals like she has.