Central Students Win Freedoms Foundation's Youth Essay Contest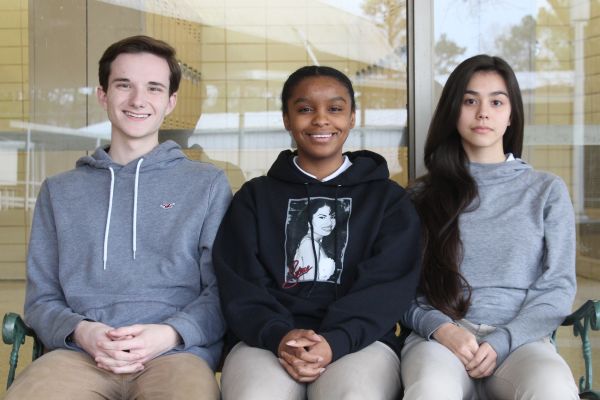 The Freedoms Foundation is a national, non-profit, nonpartisan educational organization that was founded in 1949. It is known for providing educational award programs for students with the aim of helping students reach a greater understanding of U.S. history, citizenship, leadership, and constitutional rights.
One of their programs is the Youth Essay Contest. Three Central students were winners of the competition including Preston Fore, DayOnna Carson, and Danae Wnuk. Their essays were selected over several other participants in the Chattanooga area.
"I was really excited when I won and surprised too because I didn't think my essay would be good enough," Wnuk revealed.
Students were asked to write a 500 to 1000 word essay about responsibility, and how being a productive member of society can strengthen the nation. The winners will be able to visit the Freedoms Foundation's huge, 72-acre campus.  The essays were due before December 14, 2018, and were judged by a panel of the Freedom's Foundations' members.
"I'm very excited for the trip. I've never been to Philadelphia before, and I can't wait to experience something new," Wnuk continued.
"My initial reaction to finding out that I was one of the winners of the Freedoms Foundation essay contest was surprise because I didn't feel like my writing would stand out. This honorable nomination definitely makes me feel more confident about my writing and morals in general," Carson expressed.
She went on to talk about the organization itself, and how she thinks it is helping make important changes in the everyday lives of Americans.
"I really admire the Freedoms Foundation's overall mission because they are all about outlining the positivity and thoughtfulness of every American should possess. More and more people are losing faith in our government, but this organization promotes ideas that can help bring others to action and debunk some of the more detrimental ideologies that are gaining popularity," Carson said.
The students leave for the trip on Thursday, April 25, to go to the Philadelphia International Airport, and will return to Chattanooga on April 28.
You can learn more about the Freedoms Foundation at https://www.freedomsfoundation.org/.