Central Welcomes Future Ready Advanced Mechatronics and Engineering Design Courses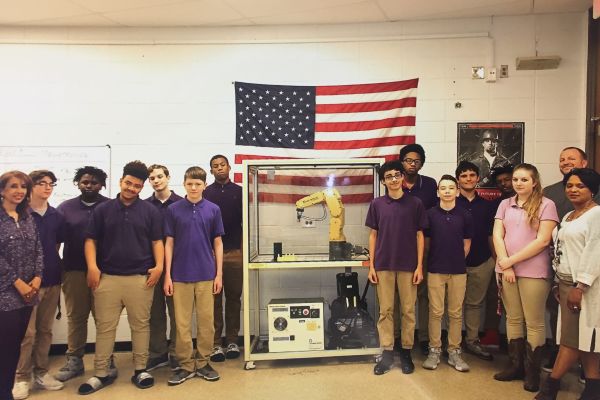 Central offers various types of courses to their students, ranging from humanities like philosophy and art to sciences such as forensics and anatomy. Now, the school will be able host even more rigorous courses through its recent Future Ready initiative. Through the Future Ready program, two new classes will soon be available to students: advanced mechatronics and engineering design.
"The program is career specific. These classes are for people who are interested in an engineering or technical career in their future," stated Principal Finley King.
The Future Ready program has just recently been offered to Central, so many students may be unaware of the new class choices. Additionally, the school administration is hoping for rising ninth graders as well as rising sophomores to sign up for the courses in order for them to build upon their experience, and help the classes to reach their full potential. Despite that, any student, regardless of their grade, is allowed to take these courses.
"Anyone can take the classes, but the people that will get the most out of it would be the freshmen so that they can take it all four years," remarked Jonathan King, the designated instructor of these classes.
The advanced mechatronics and engineering design courses will help their students acquire several valuable skill sets that will be beneficial to them since they are in pursuit of  jobs relating to engineering.
"It will allow them to learn job skills that they might not gain anywhere else. This is important for them to have because not everyone will go to a four year college, so it is good that they gain these skills so that they will succeed wherever they go," elaborated Principal King.
About the Contributors
Jack Graham, Staff Writer
Hello, my name is Jack Graham. I am a sophomore, and this is my second year on the Digest. I like to hang out with my friends outside of school, but I...