JROTC Hosts Fundraiser to Support Their New Obstacle Course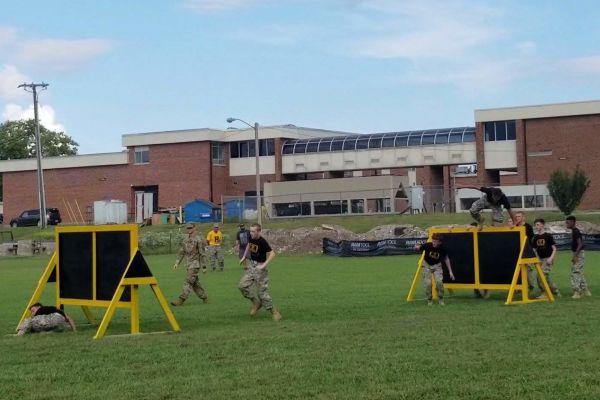 The Central's ROTC program has done many things to support the community whether it be with blood drives, food drives, or toy drives for the less fortunate. Currently, they are doing another fundraiser event, this one is to build their new raiders obstacle course
One of ROTC's extracurricular activities is the Raiders, a group of students that does a series of challenges, which may require an obstacle course. Central's group has so far needed to go off campus to practice, but now they are attempting to save up for their own to practice on.
"The fundraiser's purpose is to raise money for an obstacle course that the ROTC group can use for team building exercises, to let the raiders group practice on, and to host events for competitions," stated Mr. Michael Dupre, one of the ROTC instructors.
Many people in the JROTC program are very excited for the obstacle course. They want the fundraiser to be successful, so that it could be quickly built.
"I hope the fundraiser will raise all the money needed to build the obstacle course because it will improve ROTC as a whole and it will help the raiders group when it comes to training for a competition," stated Leah Green, a freshman at Central and member of the raiders group.
The obstacle course will be expensive because they want to include multiple repel towers, which is the most expensive part. It will also include smaller obstacles, but they will not be as hard to get.
"We want six repel towers that cost 5,000 a piece and we want smaller structures that we can build ourselves. We just need money for supplies," remarked Dupre.
The ROTC program would like the project to be completed within a few years with the help of donations. If you would like to donate, go to Central High School's website and donate there. The fundraiser will be open for most of the school year and it will be re-opened next year as well.
About the Contributor
Jack Graham, Staff Writer
Hello, my name is Jack Graham. I am a sophomore, and this is my second year on the Digest. I like to hang out with my friends outside of school, but I...