Hamilton County Schools Provide Seniors With Free ACT Preparation Course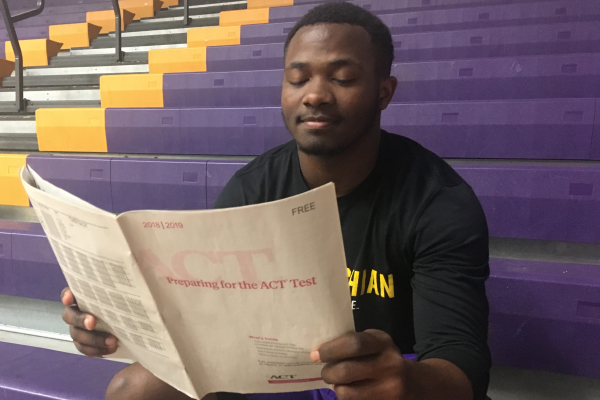 Every year students will take the ACT test which determines which universities students are eligible to apply for. This examination will also provide colleges and universities with information for recruiting, advising, placement, and retention of its new students. These test scores are a reflection of what students have learned throughout their high school career. The test is primarily taken by 11th and 12th graders to provide schools and districts with the appropriate data for predicting a student's success after high school.
This year, Hamilton County Schools are providing an opportunity for seniors to participate in a free online ACT preparation course. This is an effort to boost the scores of the students of the Class of 2019, which is getting ready to enter college in the fall.
"We know increasing an ACT score can bring additional opportunities for scholarships and college entrance for our seniors," stated the Superintendent of Hamilton County Schools, Dr. Bryan Johnson.
If one's ACT score reaches a 21 or higher, they qualify for the Hope Scholarship, which can help reduce their college tuition even more.
"The course is valued at $150 for a student signing up independently," revealed Hamilton County Schools spokesperson Tim Hensley.
Signing up for this course through Hamilton County School is making this attainable for anyone. Therefore, students are getting this greatly useful opportunity for nothing. Students won't have to pay insane amounts of money to make a better score on this test.
In order to qualify for this free ACT preparation course, seniors must have registered to take the April ACT administration by the March 8, 2019 deadline. After that, students must register to access the free On To College preparation course at OnToCollege.com. By March 15, Hamilton County Schools will send participants more information regarding how to access the resource.
About the Contributor
Karleigh Schwarzl, Sports Editor
Hi, my name is Karleigh Schwarzl. This year I am your Sports Editor! I am so excited to have this role going forward! I play both soccer and softball....