Dr. Lee McDade Steps Up as Central's Principal for the Remainder of the School Year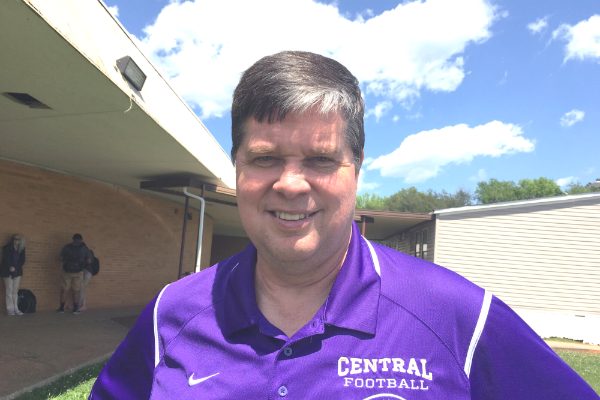 When it was rumored that Mr. Finley King, Central's principal at the time was going to retire, it evoked sadness and concern from many faculty and students who held him in high regard. With Mr. King's departure came a new figure of authority to help finish off the school year, former assistant superintendent, Dr. Lee McDade.
Dr. McDade has worked in education for years; he got his doctorate in school administration. He's a local, born and raised in Chattanooga. McDade graduated from Tyner High School and went on to study in the University of Tennessee in Chattanooga. He has been an assistant principal at both Brown Middle and Central for about three years each. McDade entered retirement last June after working as an assistant superintendent at Hamilton county schools. However, he has agreed to step up as a principal for Central temporarily to fill the hard-to-fill void left by Mr. King.
"I like Central. It's not my first time here, which is kind of why I agreed to finish out the year for Mr. King. I was familiar with the school and the community, so I was at ease coming in," said McDade.
Many might be wondering why he considered coming back to working in a school after being in retirement. The reason is actually pretty simple.
"I've known Mr. King for 30 years, and I knew he ran a good school. I knew it would be in good shape, it wouldn't be anything that would cause a lot of stress or anxiety on my part, so I agreed to come back to finish the last two months," he stated.
McDade is not planning on staying here for next here, as he is retired. He is only here to finish up the next year.
For now, as much as Central may miss Mr. King, they have nothing to worry about for the next few months as they finish up the school year.