Central's Alumni Association Introduces Jason Frizzell Memorial Scholarship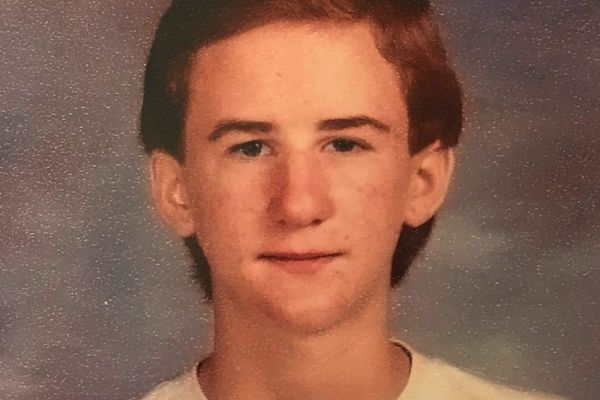 Central High School's Seniors have a multitude of scholarship choices to apply for each school year. This 2018-2019 school year, there is a new scholarship option for seniors as well as upcoming seniors. It is known as the Jason Frizzell Memorial Scholarship.
The Jason Frizzell Memorial Scholarship is a $1,000 scholarship that is dedicated to Jason Frizzell, a student who passed away on the first day of his sophomore year. The scholarship focuses on the individual who has impacted the senior class the most. The creators of the scholarship, Tara Waldrop, Kelly Land, Larry Ables, Kerry Dayhuff, Todd Ealy, and Jay Land, believed the scholarship should give individuals, who possess a powerful impact, the chance to thrive.
"We wanted the scholarship to go to someone who has had a profound impact on their class, not because of grades, but just because of how they lived their life and touched others because Jason touched us," expressed Waldrop, Central High School's Alumni Association treasurer.
Many believe the scholarship was an excellent idea and supported its creation by donating funds. The thoughtful message behind the scholarship was put in place to honor a student who made a positive, lasting impact on his peers and teachers so that his story may live on and help other students.
"I do believe the scholarship was a good decision. I believe it was a good decision because it is going to help other people. We want it to help somebody. We want other people to realize that how you live your life, how you conduct yourself, and how you relate to others matters. Just like Jason, his life mattered to us, and he is still impacting me. Even though it has been 31 years and our class is approaching 50 years old, we are still talking about Jason Frizzell. I am thankful for my classmate Kelly Land for believing our class could honor our friend's memory in this manner. Her inspiration brought us together to make sure Jason's impact on others continues," voiced Waldrop.
The Jason Frizzell Memorial Scholarship has almost raised the next $1,000 for next year's scholarship recipient. Central's seniors and staff hope to see the Jason Frizzell Memorial Scholarship continue to be a part of the school for much longer to recognize students that exemplify such noble traits as he did.
About the Writer
Kirstin Langton, Staff Writer
Hi! My name is Kirstin Langton, I am a freshman, and this is my first year on the Digest. My interests include writing, watching movies, and hanging out...