Central Celebrates 50 Years at its Highway 58 Location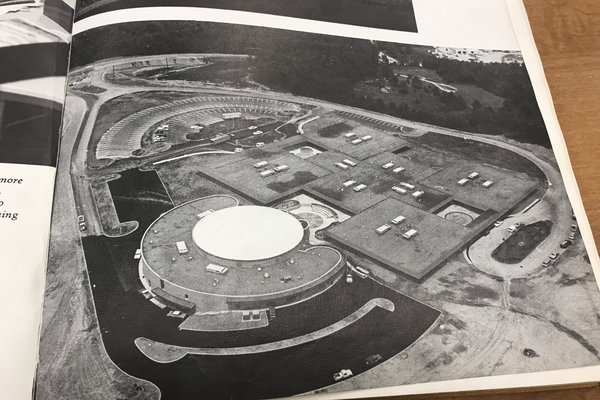 Hang on for a minute...we're trying to find some more stories you might like.
This year marks the 50th anniversary of Central High School's Highway 58 location.A lot has changed since Central was first built, such as the school schedule, cafeteria food, and staff among other things.This year, Central's Alumni Association will be celebrating this accomplishment by holding an event at the Chattanooga Convention Center on September 21.
There was nothing occupying the area before Central was constructed, only trees. It only took about a year to build the entire school, and was estimated to cost around around $2.5 million, which is about $19.5 million dollars today, to construct.
The original floor plan of the school was to include all the pods in addition to an auditorium. Unfortunately, the auditorium would have cost $800,000, over seven million dollars in today's money, to build.
The daily schedule used to begin at 9:00 am and end at 3:45 pm. For lunch, students had pre-made food brought from J.B. Brown Junior High on heated trays. Since food had to be brought over, there were not as many options as the original school, which was located at Dodds Avenue. Students often complained about this.
"Although we would like to serve a la carte, the necessity of transporting the prepared meals from the junior high makes this impossible," remarked Mrs. Davis, a staff member at the time, in a Central Digest article included in the 1969-1970 yearbook.
Students were so unhappy with the choices they had, they were eventually allowed to order from a menu. After that, they quickly changed their attitudes and were happy with the adjustment.
Central can be a great school to start one's path to success. This institution was also the first county high school with a four year academic curriculum, and the first to have a JROTC Battalion according to the Central Digest's about section.
The Central Digest newspaper started in 1910, three years after Central was opened. Eventually, though, dwindling interest in the paper caused the publications to halt. Despite that, the Central Digest made a comeback in 2012 and has been thriving ever since.
Without the initial idea to start a newspaper and the dedication of the Digest's first staff members, this website would not be here today.
"The past makes the present possible," quoted the 1969 Central Digest newspaper.

About the Contributor
Ashley Coleman, Staff Writer
Hey! My name is Ashley Coleman and I am a junior! This is my first year on the Digest Team and I am ready to achieve my goals. I spend my free time shopping,...