Central High School and Brown Middle Lack Full Time SRO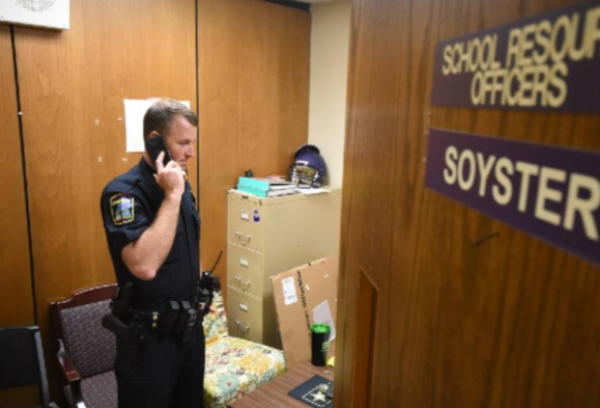 Students may have realized someone was missing as they returned to school this year. Central High's School Resource Officer (SRO), James Soyster, has filled an important position in the school. SROs in Hamilton County act as law enforcers, educators, and role models; Officer James Soyster is no exception.  Officer Soyster has been off duty since May due to a knee injury.
"Due to the physical nature of the job, the doctors required a minimum of six months recovery until I am able to return to full duty," explained Soyster.
He hopes to return at the beginning of the second semester. Every week, Soyster has been coming in to check on students, but he is not able to return full time at the moment.  Currently, 13 schools in Hamilton County have an SRO vacancy, according to the Chattanooga Times Free Press. The county's sheriff department and school board is working to fill these positions quickly as possible and keep students safe.
Students are concerned about the lack of a full time SRO at their school and are eagerly awaiting his return.
"I mean, kids get away with a lot of stuff now…. It kind of affects us because he used to check on us, and now there is no one to [do that]," expressed Junior Tahlia Smith.
An SRO does so much for a school, and with school shooting incidents still fresh on people's minds, it can be especially nerve racking to think about the school not having a first line of defense through an SRO.
"In my opinion, that is very shocking. You need one SRO in every school to keep everyone safe," Senior Akiyah Davenport explained.
Although concerns are on the rise, Central High School will soon be back in safe hands, for Officer Soyster will be returning as soon as he is cleared by doctors. He hopes to return to full duty by January 2020.
"I've enjoyed my time as the Central SRO and look forward to returning full duty soon," concluded Soyster.
About the Contributor
Sarah Katheron Latham, Assistant Editor
My name is Sarah Katheron Latham. This is my second year at Central High School, and my second year on the Central Digest staff. I enjoy singing, reading,...