Central Prepares for UTC's Debate Competition for Hamilton County Schools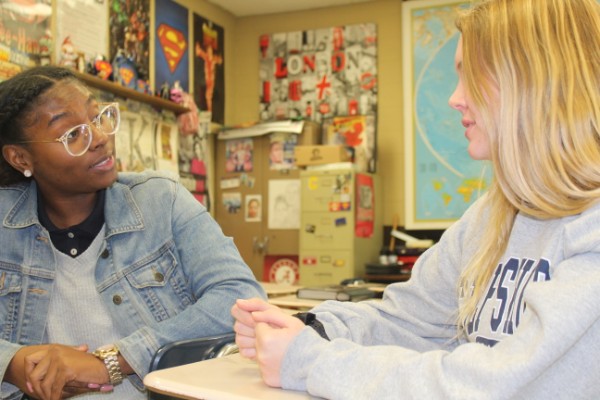 The University of Tennessee at Chattanooga (UTC) is hosting a debate competition for high school students. The contest is only open to Hamilton County Schools and UTC is offering scholarships to students who participate. Mr. Nathan Dawson— the environment science, physics, and physical world concepts teacher at Central—  has been hired to coach Central's debate team. He has experience with coaching a debate team from his time working at Dalton Public Schools eight years ago. The organization that his team used to be a part of was called The National Forensic League.
The first meeting is next week to start preparations for the contest. The day and time will be announced during school announcements. According to Mr. Dawson, meetings will most likely be once or twice a week.
Students are required to research the topics prior to the debate. Students must be confident in their researching, listening, writing, and speaking skills.
The contest is structured around a "parliament style" in which the rounds are four or three minutes alternatively. Students will work in pairs to debate against their opponents. Respect is important to keep the peace while debates are in action.
"The other thing students never really grasp is the amount of work that is involved. When I coached debate, we went year round. We [would] meet after school, [for] one hour, four days a week, and I felt it wasn't enough," revealed Mr. Dawson.
During meetings, students will scrimmage against one another to practice for the contest. Students should be prepared to put in a lot of time and effort into the debate team.
"It is a lot of wor, but [it] can be very rewarding," said Mr. Dawson. "I had a freshmen in Dalton, and she was ranked in the state and she was an ESOL student. If one is dedicated and puts in the time, they will succeed."
Students have expressed their excitement and approval for the contest. The scholarship is a good motivator, as well as the privilege of adding the competition to one's resume.
"I think it's a great opportunity for the students to earn money towards college," explained one senior, David Rudek.
Another senior, Christina Harris said, "I think the debate team will provide confidence for students and teach them how to properly have serious discussions."