Hamilton County Schools Extend Shutdown Date to April 24 and Implement Student Resources
March 26, 2020
Recently, the entire country has felt the effect of the chaos originating from the quickly-spreading coronavirus pandemic. Stores have been out of stock, restaurants have closed dine-in services, and many large events have been cancelled. One of the largest groups of people to feel the effects of the outbreak are students. In-person schooling has been shutdown, and entire curriculums have been moved online in many counties across the U.S., including Hamilton County.
Last week, Hamilton County announced that it would be shutting down schools until March 30. Many students were upset about the return date, as the county was planning to move spring break from early April to the last week of March, which conflicted with many students' scheduled plans. However, on March 24, it was announced that the school closures would be extended to April 24 in order to avoid any changes to the yearly school calendar and keep all members of the county safe.
In order to keep students calm during the sudden and chaotic change, Central High School, as well as Hamilton County, is providing resources to ease the adjustment into online schooling.
One of the main resources Central is providing are a school counselor websites to easily provide information to students, as well as keep them informed while out of school.
"My goal with the website was to create a place for 10th and 11th grade students to find support and information all in one place. I will also be using it to put up articles, printable items, other helpful resources for my kiddos. I wanted to make a one-stop-shop for my students to find what they need without having to constantly be looking in their emails for links or information I had sent," shared Central's 10th and 11th grade school counselor Chelsea Thornhill.
In addition, Central has provided bins outside of the school to allow students to drop off their work. The drop-off bin and school office are open Monday through Friday from 10 a.m. to 2 p.m .,and teachers are available Monday through Friday from 8 a.m. to 3 p.m.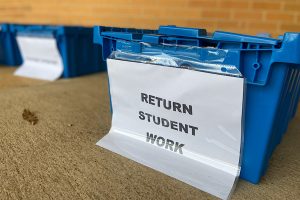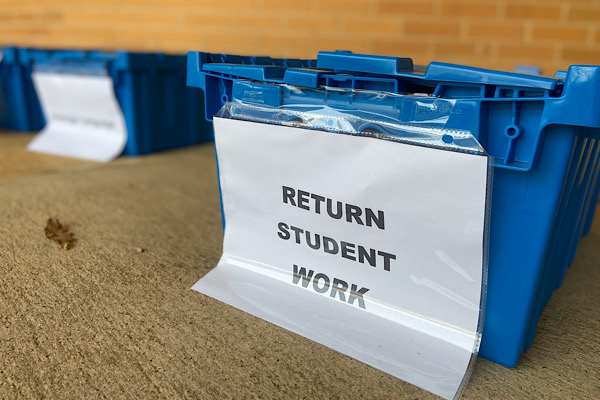 The county has implemented programs such as help hotlines, low-cost internet options, and student device pickup. One of the most beneficial programs being implemented is student meal delivery. On Mondays, Wednesdays, and Fridays, buses will use select routes to drop off meals to students and families. Meal pickup is also available at select schools in the county. The bus routes and schools offering meal pickup are listed on the Hamilton County Department of Education's website.
"I feel like the programs are a massive help to the students and families. Each student is able to stay caught up with the work they're missing, and students that rely on school for meals are getting them if needed," shared Junior R'Iana Taylor.
Overall, counties and schools across the country are taking the extra step in order to keep students and parents well informed and provided for during these difficult times of isolation. More updates and information on school closures and resources can be found on Hamilton County's website and contact information for teachers and faculty members can be found on Central's directory.