Principal Iannarone Provides General Information for Students While Learning From Home
March 29, 2020
During the trying times of the COVID-19 pandemic, it is difficult to adjust to new circumstances. Students and families may be struggling keeping up with information about school while learning from home. At Central, the staff is trying their best to stay in contact with families and keep them updated. Principal Phil Iannarone has provided answers to a lot students questions in hopes of being a helping hand during this crisis.
Although Hamilton County Schools are closed until April 24, there will still be staff working at Central's campus.
"The school office is open Monday through Friday from 10 a.m. to 2 p.m., pending any additional changes that may come our way," Iannarone said in an e-mail.
Some students took home paper packets of work, while other students, such as seniors, may have important forms, such as scholarships, to turn-in. Although the school building may be closed, it is still possible to turn such documents in.
"If a student needs to turn in paper copies of work, blue bins have been labeled and placed outside the front doors and are available. Returned work is collected and made available to teachers," Iannarone stated.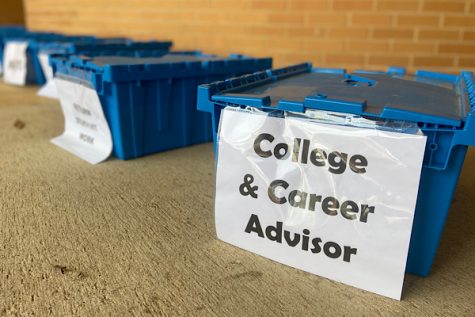 Iannarone understands that parents and students will have questions and concerns during this time.
"Staff e-mails are listed on school website, or at the hcde.org site under schools, under Central high, under directory," Iannarone clarified.
Many students are upset that events, such as Central's Academic Awards Day and prom, have also been affected by the ongoing pandemic. Principal Iannarone wanted to remind everyone that the school staff has no control over the cancellations and postponements.
"Things are changing quickly during this time and we are doing our best to keep everyone informed. Remember, the local school is not making the big decisions, they are coming from state and local government, and we respond accordingly. For example, the governor has extended school closure until April 27, so we are working virtually until then, but this could be extended. We just adjust as things change," Iannarone concluded.