Class Night Cancellation Leaves Scholarship Awarding Uncertain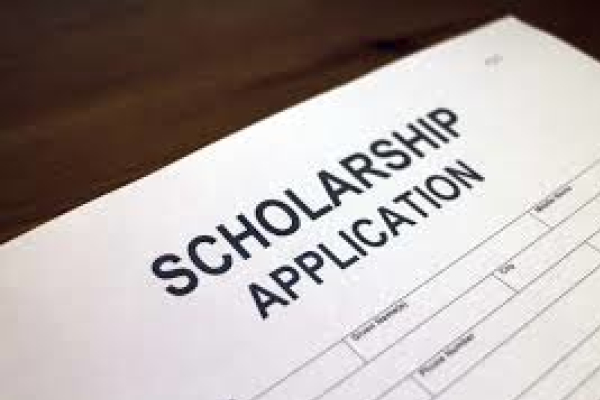 Memorable senior events, including Class Night, were to have taken place earlier this month. However, seeing that these events have been cancelled, scholarships will not be awarded on the original date of May 7, which would have been Class Night. This year, the administration thought it would be best to hold the event in the evening to allow more guests, including parents and alumni. Seeing that a large gathering is not likely at this time, the school administration and staff, as well as the Alumni Association, continue to work on creating the best way to recognize the recipients.
"This year is crazy and we will have to see how everything plays out," stated College Advisor Stacy Alexander.
Formerly known as Class Day, this annual event hosted in the gym recognizes seniors with scholarships and awards. After giving a speech, students are awarded their scholarship by Central alumni or other donors. This may also include a branch of the military and colleges students plan to attend. 
"Scholarships will be given, but not at the regular May 7 Senior Class Night. We are currently working on the best way to get Senior Night done," explained Alexander. "All of the scholarships are being awarded, and we will make sure the recipients get recognized."
Central High School's Alumni Association, the most active public school organization in awarding scholarships to students in Hamilton County, works on raising money to support as many students' financial need as possible. According to the Chattanoogan, funding comes from activities such as the annual golf tournament and the generosity of many former students, teachers, and members of the community.
"There are currently 12 permanently endowed scholarships maintained through the Community Foundation of Greater Chattanooga. This year, there are six additional annual scholarships being awarded through the Alumni Association due to generosity of many alumni," stated Alumni Association President Buffy Hoge. "Our fundraising efforts ([such as the] Golf Tournament, bricks, wristbands and mugs) help maintain endowed fund balances each year."
The process of awarding these scholarships begins in January when active Alumni Association members volunteer for the selection committee. They then review the application form and create a deadline. Students may pick up the physical form from the guidance office. The application includes questions of school and community involvement as well as the college and major they intend to study. Students are also expected to complete a two page essay. After the applications have been submitted, the alumni committee meets privately to select the recipients.
Scholarships that come from the Alumni Association are usually paid directly to the college. Outside scholarships may do the same, while others are paid to the recipient. Most of the money awarded from the association is a one time, one thousand dollar scholarship, however, some are renewed every year. Other scholarships also come from the community, local colleges, and businesses, such as Harrison Ruritan Club, UTC and Chattanooga State.
Although the total number of future college students attending out-of-state schools is unknown, most of the class of 2020 will be going to a school in-state. Up to 90 to 95 percent of the 2020 senior class has plans to further their education to receive a two-year or four-year degree.
"I am currently trying to determine who is staying in-state and who will be traveling out-of-state for college; right now I would say that most of the Class of 2020 will be attending college somewhere in the state of Tennessee," said Alexander. "I know of one student who has a full ride, and that is DayOnna who was accepted to several elite colleges and has chosen Harvard."
Seniors Tyler Mullins and Jameson Willard are known to have received ROTC scholarships. Mullins received a four-year scholarship while Willard was awarded the three-year scholarship. This covers most of their tuition and fees.
Scholarships are still being offered to students, so it is not too late to apply for more. Any scholarship money left over from college fees goes directly to the recipient. Popular scholarship application programs include Scholarship Owl, Fastweb, Scholarships, Cappex, and more.
"My advice to Seniors: fill out every possible application for college funding you can find; don't be selective based on which you feel you might be awarded. That whimsical scholarship for left-handed, green-eyed applicants could be the one that completes your financial needs," said Hoge. "And, turn in complete applications early – don't wait until last minute! Some scholarships may be based on promptness of return."
About the Contributor
Cassandra Castillo, Copy Editor
Hey! I'm Cassandra and I am a senior here at Central. This is my third year on the Digest and I have taken position as Copy Editor. My pastimes include...