Hamilton County Students Now Only Required to Earn Three Science Credits to Graduate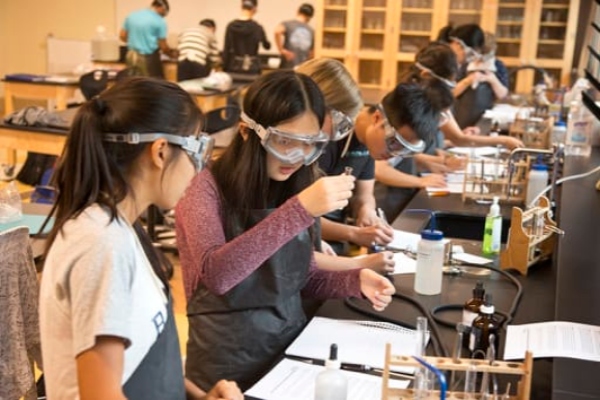 Recently, it was announced by Hamilton County that all district schools would now only need to require students to earn three science credits in order to graduate instead of four. This update has come at a good time and brings some relief to stressful students during the uncertainty of school closures.
Although this change was announced in late April during online schooling due to the COVID-19 pandemic, the decision was made prior to these events and had nothing to do with the changes caused by the outbreak.
"This change was already in order prior to the COVID-19 pandemic. Hamilton County made the change in order to align with the State of Tennessee graduation requirements," shared Central's 12th grade student counselor Shea Vetterick.
The three science credits required to graduate are Biology, Chemistry or Physics, and an additional science course. As of now, this change is permanent and will remain continuous for all future graduating classes, not just next year's.
Students who already requested a fourth science course for their senior year who do not wish to take it can email Ms. Vetterick to have that course replaced with an elective selected on their course request form. Otherwise, the science course will still go on student transcripts and count towards a student's GPA.
"I feel like some students at Central could use the required science class in order to have a better understanding of the world and help further the career path they might choose to take," shared Junior Dallana Nolazco.
The change remains neutral in many students' opinions as there are good and bad factors of the change, including less stress for students but also less knowledge in the science area.
Although the change is sudden, Central staff members encourage students to choose a course that would help them the most throughout the school year, whether it be an extra science course or an elective of their choice. More information about this change and any questions students or parents may have can be answered by emailing Ms. Vetterick.
About the Writer
Bailey Brantingham, Editor
Hi, my name is Bailey Brantingham. I'm a senior at Central and this year I'll be back on the Digest as an editor. I plan to attend UTK next year for college...