Meigs County Bus Crash Results in Devastation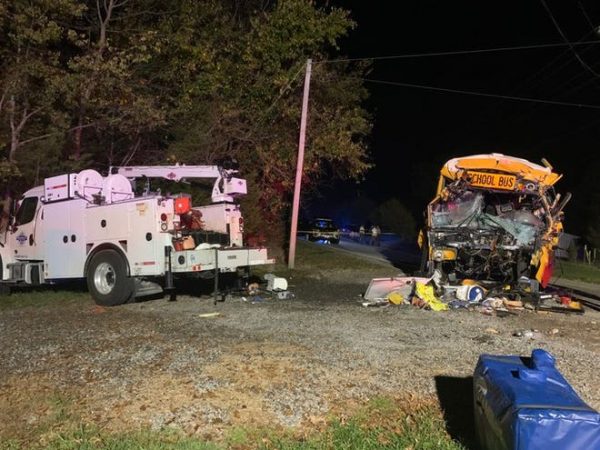 October 27 has now become a day many will never forget. Meigs County is continuing to mourn the loss of a bus driver, Lisa Dillard, and a seven-year-old student, Addicyn Medley. As mentioned in The Tennessean, the wreck occurred on Highway 58 when a service driver traveling north drifted off the road and overcorrected before the bus carrying students from Meigs South Elementary could prepare for impact. The overcorrection resulted in a head-on collision that has proven to be fatal.
The Deputy Director of Meigs County Schools, Mr. David Brown, reported, "At the time of the crash, there were 32 students and the driver on the bus. Most of the students received some type of injury, but not all. Several students went to hospitals. Seven were even transported via helicopter to T.C. Thompson's at Erlanger in Chattanooga. Four of the ones transported had surgeries. All but two have been released from the hospital [as of November 3]. Of course, sadly, the driver of the bus and a seven-year-old second grade girl were pronounced dead at the scene."
Addicyn Medley is described by her teacher, Mrs. Kaley Carpenter, to be "one of those students who always came in the room with a smile on her face and most of the time that smile turned into a giggle. She was beautiful on the outside, but even more so on the inside. She had a caring heart for others, a willingness to learn, and a desire to do her very best. Addicyn definitely had such a bubbly personality that sparked her classmates to be themselves each day. One of her favorite things to do was to draw. Her favorite part of my class was participating in journal time because she was able to put her imagination on paper and draw colorful pictures to match. Addicyn will be truly missed by many, but never forgotten."
The community is also coming together for all the students impacted by this accident.
"One of the students who had surgery, and is now recovering at home, celebrated his birthday [on November 3]. Several teachers were planning to do a drive-by parade and shout-out, singing happy birthday to him," stated Mr. Brown.
David Brown also affirms that "the school administrators from the building principal to the director of schools are all grieving this loss. We are working together to help organize and support the families, students, and staff. For instance, one of the route drivers who was familiar with the bus route volunteered to drive. Teachers have been riding the buses from South Elementary. A school psychologist has also been on the bus for the route that was involved in the crash."
Many hearts grieve with Meigs County as they face this tremendous loss. While it may be hard to help in such troubled times, the Deputy Director asks for just the simple acts of prayer and hope. Donations for food and financial support can be made to the McMinn-Meigs United Way in Athens. Readers can text the word "Meigs" to 313131 to donate.
In this time of need, it is important for Chattanoogans to reach out to their neighboring county. Any amount helps, especially to the families who have large bills to pay for this incident. Stand strong with Meigs, they would do the same for others.
About the Writer
Zoey Greene, Staff Writer
Shello! My name is Zoey Greene and I am serving as a staff member on the digest for my senior year. Most of my close friends and family call me Shell because...