An Update on Spring Events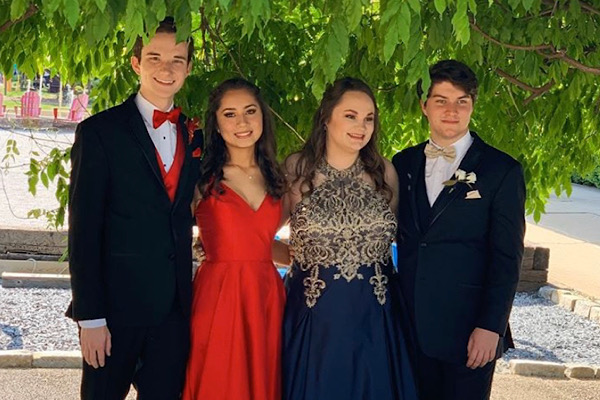 As the year goes on, many have pondered the fate of many of the important spring events like graduation, spring concerts, the annual military ball, and other events. As the end of the year draws closer, the outlook on such events is becomes clearer with each passing day.
The third set of benchmarks for the school year are currently scheduled for March 18 through March 26; End Of Course (EOC) exams for the second semester are scheduled to be taken between May 6 and May 13. These dates have been thoroughly discussed by Central's faculty, but they are subject to change based on the status of the pandemic.
"It is not official that we will be able to have our Military Ball this year, but we are planning just in case we can have it. We set a date of March 12 to decide if we are able to or not," said Major David Spencer.
It was announced on March 8 that the annual Military Ball that was originally scheduled for April 1 at the Collegedale Commons had been cancelled. This was decided by Hamilton County for all schools' JROTC programs.
Academic Awards Day is set to take place on April 1, and the day has been split into two separate ceremonies. Freshman and sophomores will received their awards in the first segment at 8:00 a.m. Juniors and seniors will do the same at 9:00 a.m.
Additionally, the JROTC Awards Day is set for April 29 and will take place at 1:00 p.m. in the Armory. There will be over thirty awards presented. These medals and ribbons can be added to the individuals cadet records and they can wear them on their uniforms.
In the Central High School Alumni Association meeting on Thursday, March 11, it was revealed that prom had been approved. An official venue has not been announced, and scheduling is still in progress. Dates, times, the venue, and guidelines for prom will be announced as soon as everything is finalized.
Senior Day, the Dedicatory Luncheon, and Class Night will all take place on May 14. Senior Day will start at 9:30 a.m., and Class Night will start at 6:30 p.m.
"Graduation has been scheduled for Tuesday, May 18, at 7:00 p.m., and is set to take place at the Central Football stadium," announced Senior Guidance Counselor Shea Vetterick in an email sent in February.
Last year after students were sent home because of the COVID-19 pandemic, many spring events were canceled or changed and this year many have wondered what would happen to those same events. When the pandemic first hit, the county rescheduled and revised graduation constantly as the situation changed. This year it is exciting to already to have a planned date and location for this year's graduation. 
May 24 through May 26 are now labelled as "Covid Catch-Up" days. This give students a final opportunity to finish up work for the school year. May 27 will be a half-day and will be the final day of the 2020-21 school year for Central students.
Due to the uncertainty of the COVID-19 pandemic, most of these dates and events are subject to change, whether it be time, place, or procedure.
About the Writer
Mackenzie Farner, Staff Writer
Hi, my name is Mackenzie Farner. I'm a sophomore this year, and this is my first year on the Digest. I'm a competitive swimmer for SETS Swimming in Ooltewah....