'The Age of Adaline' Scores 4 of 5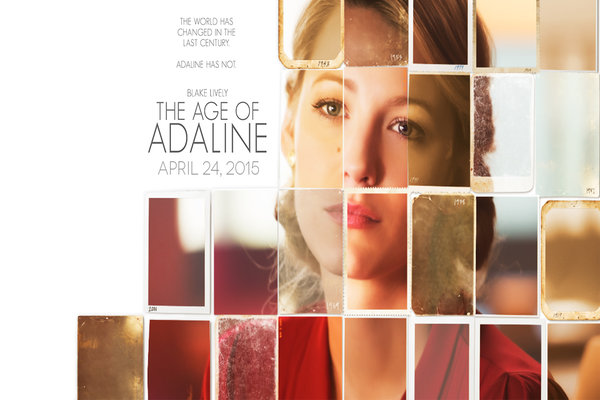 The Age of Adaline stars Blake Lively as Adaline Bowman, a women born in 1908 who has ceased to age since 1937. It all started after a car crash and an inexplicable near-death experience. Adaline has lived a solitary life since being targeted by shady government officials who want to examine her seemingly-immortal state like a rat in a laboratory.  Over the course of 80 years, Adaline has told no one of her secret, save for her daughter, Flemming – that is, until she meets Ellis Jones, portrayed by Michiel Huisman, at a New Year's Party. She pushes him away before finally letting go of her fears and embarking on a torrid romance. But a weekend away at Ellis's parents' house could threaten to unravel all of her secrets. Adaline has to make a decision that will change her immortal life forever.
The Age of Adaline grossed $31.5 million domestically in its short time in theaters; critics have been split on the movie, which has a 54% "fresh" rating on Rotten Tomatoes.
"An elegantly-confected cream puff of a melodrama, The Age of Adaline plays like an exercise in handling a preposterous story, booby-trapped for maximal ridiculousness, with tasteful conviction. Far from the bloated tearjerker suggested by the trailer, the film is pleasant, respectable and a bit dull, reining in the inherent silliness of its material and taking few risks," stated Hollywood Reporter critic Jon Forsch.
The Central Digest gives The Age of Adaline 4 out of 5 smashing hammers and recommends the film to those who can really truly enjoy a timeless, romantic story!