Editorial: Central Needs More Room; Auditorium Pod is the Answer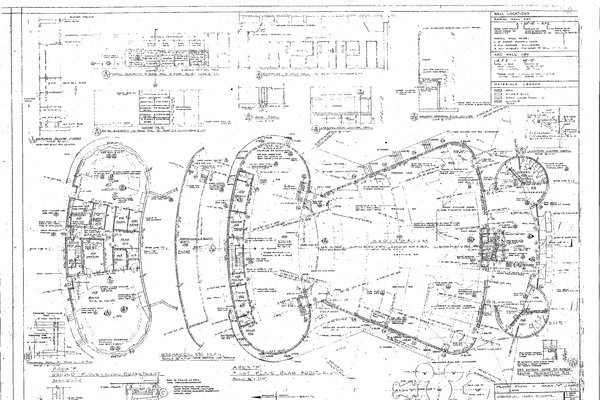 When Central High School was built in 1969, it was the top of the line facility and the envy of Hamilton County schools. For over 46 years, those same structures have diligently served the students and faculty of this area. Yet for whatever reason, the auditorium promised in the school's original design was left out. Recently, that need — along with other improvements and changes at Central High — have become even more apparent. The school's age shows with its lack of an auditorium, leaky roofs, and most recently, flooded pathways.  We desperately need change. We demand new assets to our school grounds.
One major asset would be to build an auditorium — like the gym, it could have classrooms that snake around the building. This could be a new home to the portables' classes and could also solve the issue of needing more classrooms. If the walls were to be renovated from the weight room to the choir room, there would be space for four to six new classrooms. There would have to be space not only for classrooms, but for the original intention as well — new rooms for the band and choir, as well as a stage for them to perform on.
Central students and parents are patient people — perhaps even to a fault. It took several years of rain water being collected in various buckets throughout the school before a new roof was acquired to benefit us all. Right now, we are not the first priority in Hamilton County's long list of projects. Recently, East Brainerd received a new elementary school. The project was absolutely necessary; they were housing students in two different buildings. There is talk of funding a new East Hamilton Middle School and a new building for CSLA – together, that would cost about $1 million. A need for a new East Hamilton Middle is debatable, but CSLA has been standing for 66 years. There is also a new Ganns Middle Valley Elementary School in the works as well as a new addition to Wolftever Creek Elementary School. Now, however, we want to be heard and recognized. We have to make it known that it is not a case of 'we would like a new auditorium.' It is something that we need; it is something that we were promised, and we never received it.  It is harder to say, "no" to only one request, and right now, there is a list of requests. We need to come to a consensus as a school and pick one.
Why are students and parents more willing to go to football games that they pay to see than go to a free concert featuring the Central Sound or choir? It could be because of the facilities that we do not currently have. The gym is not the appropriate setting to have a performance.
"If we had a new auditorium and we had a set location to perform at every time, people might be more willing to come. No one wants to try to find a church off of Highway 58 that they've never heard of," voiced Katy Pollock, a choir student of four years.
The addition would not only benefit the fine arts, but the entire student body.
"Just think – maybe one day Central will have an auditorium that we can hold our Academic Awards Day at, and Senior Day, and maybe even graduation!" she commented.
By advocating for the auditorium, we can solve multiple problems faced by multiple groups. We have the blueprints; all we need is support and funding.
"We would like to have a new auditorium, not only for the band, but for the choir and theater groups. Every time one of these groups performs, they have to pay to perform on someone else's stage," said Band Director Joshua Bloodworth.
Choose one. Choose Central High School's performing arts.