Editorial: High Schoolers Celebrate Halloween in Different Ways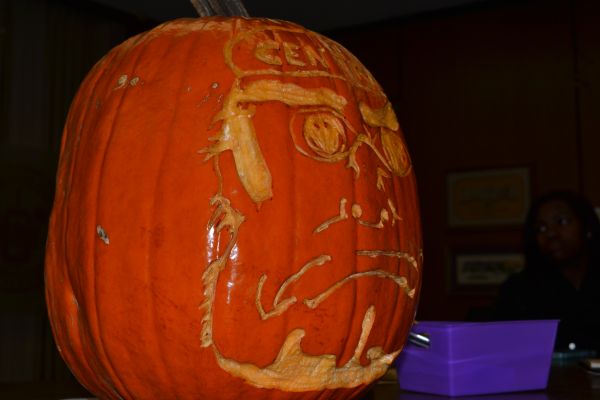 Hang on for a minute...we're trying to find some more stories you might like.
Halloween falls on October 31 every year, and it is a special holiday in many high school students' childhoods. As they mature, many high school students put a halt to the childhood tradition of trick-or-treating and place more of an emphasis on having fun, scaring their friends, and attending parties. Whether students think they are "too cool" for trick-or-treating or they simply have other things to do varies from person to person, but for many, Halloween has become less important.
"As a teenager, Halloween is not as significant anymore. I have not been trick-or-treating in a several years. A lot of people stop going around age 14," explained sophomore John Britt.
The same is true for many students as they and their parents realize that they have grown too old for the tradition. However, some continue to participate.
"Even though I have never been trick-or-treating myself, I don't think there should be an age limit on when to stop trick-or-treating," stated Abdullah Ouda, who is a senior this year at Central.
Most high school students find other things to participate in during the Halloween weekend.
"A lot of people attend parties instead. They are definitely more popular among teenagers and high schoolers," shared Ouda.
Additionally, many students may find themselves attending popular places like haunted houses, barns, and even hayrides.
Whether you spend your Halloween trick-or-treating, attending a party, or just staying at home, the Central Digest encourages students to stay safe throughout the scary Halloween weekend.

About the Contributors
Preston Fore, Editor-in-Chief
Hi! My name is Preston Fore. I am currently a senior at Central, and this year will be my fourth and final year on the Digest; I am very grateful to serve...
Shelby Campbell, Copy Editor
Hi! :) My name is Shelby Campbell; I am a senior and this is my third year on the Central Digest! I absolutely love writing, and I'm so excited about...