Editorial: How Black Friday Affects Central Students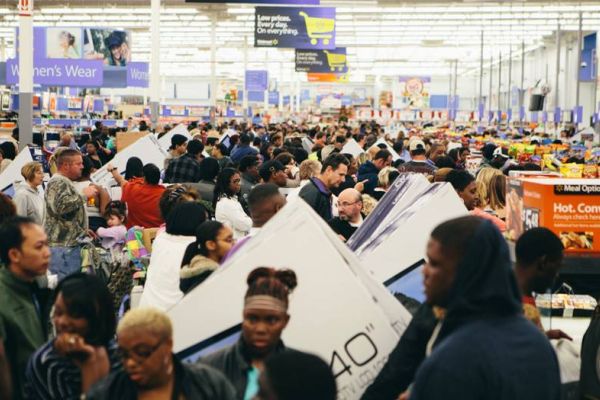 Black Friday was on November 27 this year. This national shopping day always follows Thanksgiving Day and has become a tradition for many Americans. In the past few years, stores have started opening with all their sales at 6:00 p.m. on Thanksgiving Day. Many Central students participated in this event, whether they were shopping or working.
Samir Ghazi, who works at Ace Hardware in Ooltewah, had an eight-hour shift from 12:00 p.m. until 8:00 p.m. on Black Friday.
"I think Black Friday is okay on its own. I don't like the fact that it comes after a day to be thankful," shared Ghazi.
Anaca Prater, another Central student, agreed with Ghazi that it should not follow a day set aside for thankfulness.
"It never really bothered me, but it does take time away from spending the day with your family. People would rather stand in lines for hours than [be] with family," she commented.
Prater and Brooke Parrott, a junior, noted the positive elements of Black Friday.
"[You are] getting items cheaper than normal," said Prater.
"You get good deals, [and it is a] good time to get Christmas presents," added Parrott.
Some popular stores Central students visited were the mall, Target, Old Navy, and Wal-Mart. Although Ace Hardware was not open on Thanksgiving Day due to the owner's personal beliefs, business was booming on Black Friday.
"We went over our daily goal," stated Ghazi.
Black Friday, like any other holiday, has positives and negatives. Central students were on both sides of the spectrum. The Central Digest is proud of all the students who worked on Black Friday and encourages them to keep their heads high through the holiday season.