Editorial: Lack of Air Control Makes Learning a Challenge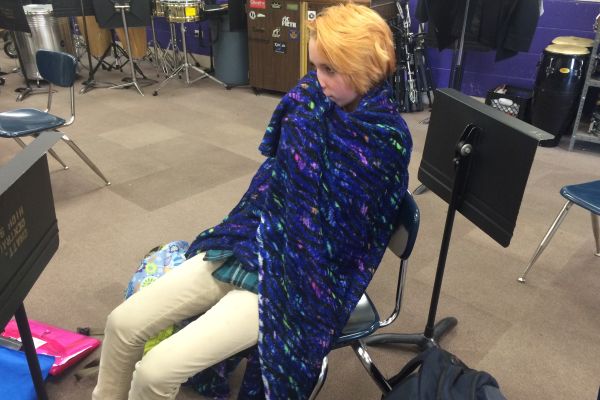 As the weather begins to get colder and more jackets are being piled on, both students and teachers are trying to make the best of the cool and stay warm. The only problem is that teachers don't get to control the heat or air in their classrooms.
"We try to keep a happy medium, but sometimes it fluctuates and we can't control it," stated Central's principal, Mr. Finley King.
Many teachers are concerned about the heat and air because it is affecting their classes. For example, the hot and cold air constantly makes it difficult for band students to tune their instruments and be in sync for each piece.
"It is really hard to travel to different locations because we always have to deal with the way the temperature is always changing. The first minutes of class I'm freezing cold. Then, when I get on the podium, I'm sweating like a pig. It's kind of hard for the students too because if it's too hot, then they are flat or if it's cold, they are sharp, so it's really hard to find the right pitch," commented the band director, Mr. Bloodworth.
Other classrooms, such as Mr. Fomby, Mrs.Staton, and Mr. Robinson also have to endure the cold air blowing through their classrooms.
"Mr. Fomby's room is always cold. I always have to take a blanket in there cause it gets so cold. You would think it would be warm because of the colder temperatures outside," said freshman, Georgia Teems.
Overall, whether the heaters aren't consistently in sync or not, both students and teachers should make the best of it and create a good environment for learning. We, at the Central Digest, suggest that as weather begins to get cold, students should wear various layers of clothing, in school dress code of course, in order to stay warm.
"In the future, we are trying to resolve this problem to make Central a great learning facility," King shared.