Editorial: Tennessee Proves Not Ready for TN Ready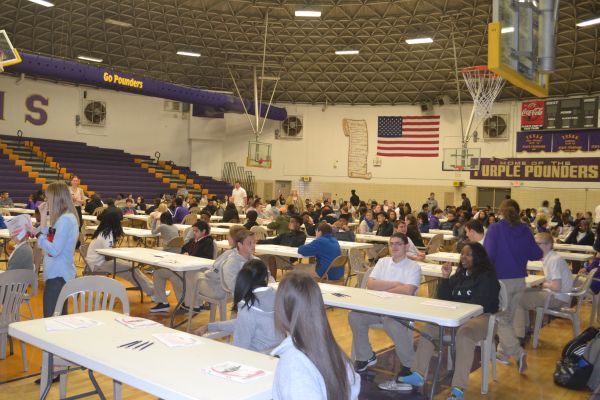 Students all across the Volunteer State moan at the topic of standardized testing. This year, many students were optimistic with Tennessee's new TN Ready testing program, which students in Hamilton County planned to take online instead of the traditional paper testing. However, following the failure of the MIST testing platform, Tennessee seemed unprepared for TN Ready and after additional delays, there was increased skepticism if the tests would even arrive in time for scheduled testing.
Part I of the U.S. History end of course exam was initially scheduled to begin on February 8, 2016. Nearly one month later, students at Central High School began a week long marathon of written testing.
"Imagine the printing requirements to print answer sheets and test booklets for every student in the entire state between grades three and eleven," explained tenth-grade English teacher and Central testing specialist Kevin Parsons.
Students at Central High began Part I testing on March 14, with English 11 and Algebra I students testing in the gym. English 9 and Algebra II students tested on Tuesday, March 15, and English 10, along with U.S. History students, tackled their EOC on Wednesday, March 15. Students of Geometry round off the testing week on Thursday morning in the gym as well.
"Scores should be calculated by October, but I believe it is unlikely that they will ever receive any real results of this test," shared Parsons.
Taking the test in two parts is new to most students.
"TN Ready seems unnecessary due to all the delays and problems it has been having," expressed freshman Matthew Phan.
The 2015-2016 school year is the first "official" year for TN Ready. It replaces the old TCAP test and is aimed towards students in grades 3-11 in the areas of language arts and mathematics with more rigorous standards. TN Ready also splits the test in two parts in order to split up the standards between them.
The Central Digest wishes everyone the best of luck on their TN Ready testing and that Central's scores will turn out to be better than ever.