Editorial: Support Central's Cheerleaders Because They Support You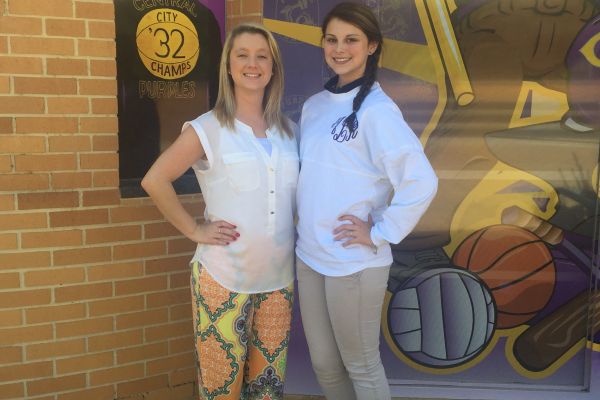 Cheering for the Pounders? That is easy, but does it ever cross your mind to cheer for the people who cheer for the whole school: the cheerleaders? The cheerleaders cheer for the football team and the basketball team, and every other Purple Pounder out there!
The support for athletics is booming, but support for the cheerleaders tends to be a little further behind. Why does it not occur to people to cheer for the cheerleaders, who spend countless hours practicing and putting together routines for Central's athletics?
The squad consists of 14 girls and the Central spirit held by these girls is tremendous.
"We support everyone. We are at every basketball game and football game, as well as everything we are asked to do. The sports teams at Central need to show support for every team, not just the ones who play in the games." shared Katee Herron, Central High School's cheerleading captain.
The cheerleaders attend most of the after-school events, and every Friday night you will see them on the bleachers cheering their hearts out for the Central Football team!
We all enjoy football games or basketball games, but do not forget about the thing that excites everyone the most: the pep rallys! The girls spend all their time coming up with plans and ideas to make the event more exciting and enjoyable for everyone! From relay races to throwing t-shirts into the crowd, the cheerleaders want everyone to come together as one to unite the Purple Pounders!
So why should everyone support the cheerleaders?
" I absolutely think people should [support the cheerleaders], our team supports everyone else so why shouldn't they support us?" shared Brielle Farrow, Central cheerleading coach and Chemistry teacher.
Just like any other sport, the team has to keep their grades up and exude a positive attitude everyday.  They strive to set a good example for all Central's inhabitants and to motivate the other students to do the same!
Coach Farrow and her cheerleaders hope that you continue to show your support for our school and that you express your love for the Purple Pounders!
About the Contributor
Meghan Duncan, Sports Editor
Hi, my name is Meghan Duncan. This is my third year on the staff and my second year being the sports editor. I have been cheering for 3 years at Central,...