Students and Faculty React to Chattanooga's Record High Temperatures During Autumn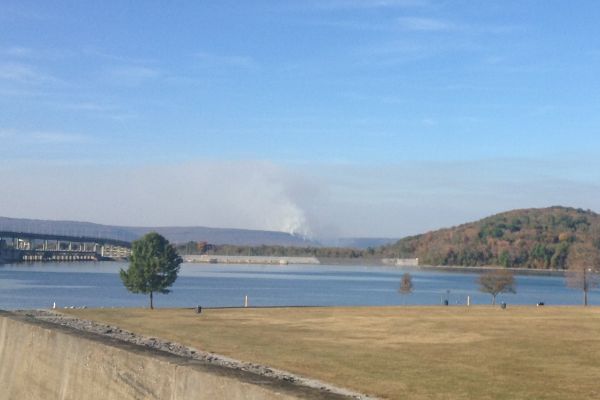 The first day of fall was back on September 22. Since then, the Chattanooga area has experienced excruciating heat and little to no rain. Every morning, students here at Central arrive to school with cozy sweaters and jackets, but by the time the final bell rings, their outerwear will not be needed because it is so hot outside. Both students and teachers have different views about this abnormal weather.
"This weather sucks," commented World History and Geography teacher Christopher Kribs. "I can't remember the last time I wore a tank top on November 2nd."
For some students, the high temperatures prove to impede their typical routines during this time of year. Since the weather is so unpredictable, it is hard to decide whether you should dress in shorts and a t-shirt, or bundle up in a cozy sweater with a pair of boots. In the morning, wellness classes must endure running on the track in the bitter cold, whilst the last class of the day runs under the fiery afternoon sun. The heat had also been the root of several wildfires on the surrounding mountains of the Tennessee valley area.
"I don't really mind the weather, even though it is out of the norm," revealed Jose Sanchez, who teaches Spanish I and II.
Others, who enjoy the warmer seasons of the year, are quite pleased with the weather. Last week, during Halloween, Trick-or-Treaters finally got the chance to collect candy in bearable temperatures. Students are also taking advantage of the heat wave by staying active, and doing things outdoors.
"I've been wishing for the cold weather, but once the temperatures drop I'll really miss the sunny weather," admitted freshman Danae Wnuk.
Chattanooga has broken several records since the beginning of November. Last month the city received less than an inch of rain, and it has been recorded that this is one of the driest Octobers we have had, with around the same amount of rainfall as there was in 1938. Droughts like this are the root of many wildfires, and increase the risk for fires to start. Unfortunately, a fire has started in the Signal Mountain area.
Regardless of your take on this, it is safe to assume that cooler temperatures will arise sooner or later. Even though it is warm now, having a jacket on standby is still a good idea. No matter what the weather, be sure to use sunscreen if you are planning to be outside for long periods of time. The UV rays emitted from the sun can be detrimental even when it is cold.