Editorial: Studying is the Answer to Good Midterm Grades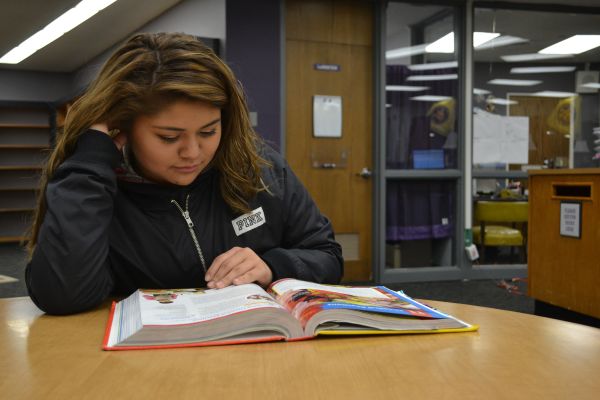 Over the course of a students time in high school, they are faced with a number of important exams, such as the ACT, SAT, and EOC's. However, no one ever talks about midterms, which are tests that affect grades just as heavily as those other exams.
This semester, midterms count for 20 percent of students semester grade, with each quarter counting 40 percent. Midterms help students to know where they are at in their learning and what they need to work on to be ready for the spring semester and the end-of-course exams.
"The main goal of midterms is to show where you are at so far. Your score helps you see what you need to do to get better by the end of the year, when we take EOC's," shared Lindsay Ruggles, senior guidance counselor. "If you have any questions about the expectations, talk to your teacher. Communication is key."
Students always become very nervous about these tests and freak themselves out, only making the testing even harder. The best way to take these tests is to remain calm and stress-free. Study to be prepared and make sure that you have a strong knowledge of all the material. If you have any further doubts or concerns, talk to your teacher or another student who does understand the material, so they can help you fully understand.
"I look over old work, tests, and study guides for about an hour every night. I buckle down on studying about a week before the test so I have time to look over everything and it is all fresh in my mind," shared  honor student Edicklee Frias-Crus, a sophomore at Central High. "I don't study every night though, that would be too much and I would get overwhelmed."
On Monday, December 12, the odd period classes- 1, 3, 5, and 7 – will have their midterm exam and on Tuesday, December 13, the even periods – 2, 4, and 6 -will have their midterm exams. As those days come up, take your books home, study, and stay calm so you can get the highest grade possible.