Editorial: Starbucks Holiday Flavors Return; Peppermint Mocha Is Most Popular Among Central Student Body and Faculty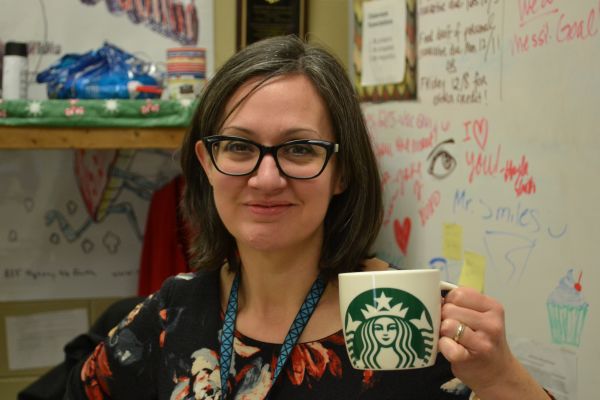 From early mornings cramming for tests, to late evenings writing elongated essays, coffee is a high school student's best friend. As Central's Christmas vacation nears its start, globally known coffee company, Starbucks, has released its annual holiday flavors.
Many Central students are currently stressing over the enormous amount of studying and preparing for midterms that is plaguing the entire student body. As a result, many are resorting to the most common solution to keep your body awake, coffee.
Starbucks has a variety of flavors for the holiday season and many Central students are getting to enjoy them due to the major influx in students buying coffee in preparation for exams.
"I like the Peppermint Mocha," stated Junior Chloie Beck.
Chloie also elaborated that she has noticed her coffee consumption increasing due to exams and other assignments.
"I've been drinking a lot more coffee lately. It tends to help me focus," Beck divulged.
Some students feel that the holiday flavors are helping them be cheerful, while also helping them push through the final days of school.
"I also enjoy the Peppermint Mocha," elaborated Junior Jimena Villanueva. "The perfect blend of peppermint and chocolate makes it feel more like the holiday season. It makes me very happy."
Central's faculty also has some avid Starbucks drinkers.
"I enjoy the Peppermint Mocha," elaborated Central Chemistry Teacher Brielle Farrow. "I love it because it reminds me of Christmas. Also, I really love chocolate."
"I like the Peppermint Mocha," states Central English Teacher Sally White. "I absolutely love peppermint chocolate!"
It seems that the notorious Peppermint Mocha is the most popular among students. As Christmas vacation arrives for Central students, everyone will be enjoying their favorites coffees in preparation for testing and focus.