So Long, Farewell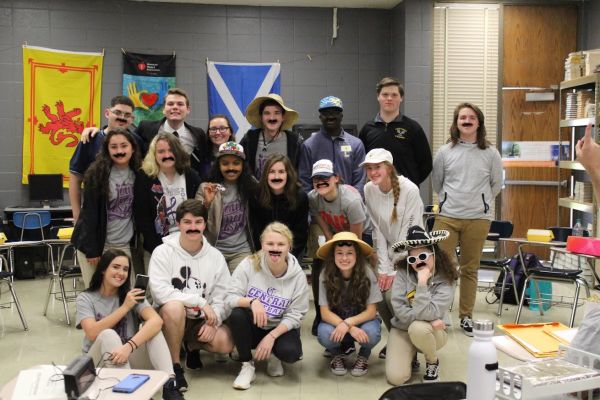 Some say that the only constant in life is change. I would say that this is mostly true, although this does not make change any easier, nor does it lessen the pain of goodbyes. This season of my life is one of transition, from the high school I have grown to love, to the college that I will attend. Although this is a good change, it still causes me to feel melancholy at the thought of leaving friends, teachers, and all that is familiar.
It is almost humorous to reflect on the transformation that I have experienced in high school, especially when I moved to Chattanooga the summer before my sophomore year. I was reluctant to say the least to move to a new high school, particularly one that had uniforms and seemed completely different from my former school. Beginning school that first day was a bit rocky, with the ubiquitous circles, a different bell schedule, and a lonely lunch. While this seems like a stereotypical first day from a movie, it did not stay this way for long. In the coming days, I began to adjust to Central and befriend some of the closest friends I have today.
Central has been the backdrop of innumerable good memories and experiences during the last three years. There have been times of laughter-filled happiness and also tearful sorrow, and through them both I have grown as a person. I would not be who I am today without learning from Central's teachers and getting to know the students. I have learned so much and have become much more confident, and I credit that to the amazing teachers and faculty. Because of how important they have been in my high school experience, I want to take a moment and thank a few of them for what they have done for me.
Ms. White- Your care and love for your students is evident, and your class was a safe haven amidst the chaos. I still think about the seminars we did and the books that we read, and they have impacted the way that I see the world. I am so glad that I have been able to be a part of book club and stop by your class, because my Central story would not be the same without you.
Mr. Seals- You gave me a new love for history, and although I miss your class, I will forever have "I just thought that was interesting" facts pop into my brain.
Mr. Robinson- You have had a profound impact on me and how I see art. You gave me the confidence to decide if I liked my art, rather than first deferring to others' opinions. You inspire me, as a teacher and as an artist, and your influence is a significant reason why I am going to major in Art Therapy in college.
Mr. Potter- You made my mornings brighter, and helped me laugh at myself when I spilled my coffee more than a few times. You make any class interesting, and you made math an adventure, with plenty of jokes along the way.
Mrs. Farrow- I was fortunate to have your class for two years, for Honors Chemistry and for AP Chemistry. I learned a lot, and made some of the best memories. You inspire me to be more confident.
Mr. Daum- Although you are not at Central anymore, your class was one of the most thought-provoking classes I have had. I still think about the conversations that we had in class, and I hope you realize how much of an impact you had on so many students.
Mr. Cantrell- You held me to a higher standard than I even held for myself, and because of that I grew exponentially in my writing skills. English 11 more than prepared me for taking a college English class, and Journalism has pushed me out of my comfort zone and allowed me to have great conversations that I would not have initiated myself.
Ms. Martin- You have made the library an awesome place to come and read and get books. For a bookworm like me, it is like heaven. Thank you for all the equally random and deep conversations we have had throughout the years. You are an awesome librarian, and I will miss seeing you every day.
Mr. King- Thank you for being the biggest advocate for Central, and for truly caring for the students and teachers. In my experience, it is rare to find a principal that actually connects with the students. You have that connection in spades, and I am grateful to have been at a school where the principal interacts with students and knows them by name.
I could go on for a long while about these people and others that have made my high school years impactful, but I will stop here for the sake of the length of this article. In summary, I am beyond grateful for the people at Central that have pushed me and helped me to grow, and I have made amazing memories that I will hold on to. At some points I have wished that I could stay frozen in this time, because change is hard, and so is saying goodbye to people that are an important part of my life. However, my journey does not stop here, and the only direction is forward. As N.R. Narayana Murthy said,
"Growth is painful. Change is painful. But, nothing is as painful as staying stuck where you do not belong."
Although it feels as if my life is full of growing pains, I know that the time has come to step out into the unfamiliar. It is only in doing this that I will become who I am meant to be. I am mourning the end of high school, but I am also trusting in the hope of the future. Just remember:
"There are far, far better things ahead than any we leave behind." -C.S. Lewis