Don't You Forget About Me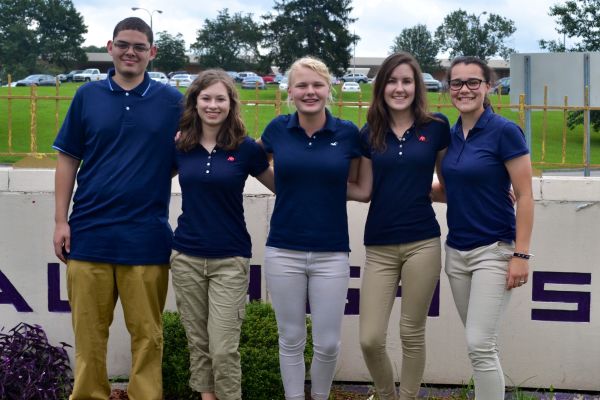 In August of 2016, I walked through the hallway of B-pod in search of of door that had "The Central Digest" written on it in purple and gold. When I finally arrived, I walked in confident that I had found my seventh period class that was titled on my schedule as journalism. Little did I know that over the next two years, I would come to love this group of people so much that it would hurt me to say goodbye.
During my first three or four weeks on the staff, I was quiet and not a very good writer. In case you did not know, you do not see my name on many articles because I actually do not write now. Mr. Cantrell, our Central Digest advisor, gave me the opportunity to bring something new to the newspaper, videos. Thankfully, he hardly ever questioned my ideas, unless of course they were extremely out of the blue.
With the help from Cantrell, amongst the other staff members, I quickly came to blossom in my position as video editor. No other class had ever made me feel more welcomed and at home.
I went from a terrible sports writer, to a nationally recognized videographer along with one of my now closest friends, Kimberly Merfert. We have covered everything from bowling matches, to blood drives, and to fashion shows. We have had to come up with ideas on the spot to reach video "quotas," and figure out how to make a two-minute news video with 30 seconds of valuable information. At the end of the day, I would not change it for the world.
To finish my last piece that will ever be published to The Central Digest, I want to do two things. The first is say thank you. Thank you to Cantrell for always believing in me and giving me so much creative freedom that I do not deserve. Thank you to Preston Fore for always extending my deadlines when I needed it in the worst way. Thank you to Jake Johns for always being yourself and never letting anyone think less of you. Lastly, thank you to Kimberly Merfert for never giving up on recording voiceovers over and over again when I wanted them read a certain way.
My second and last thing I want to leave you with is a note to my fellow staff members. You will all always have a special place in my heart. I will never forget the memories of Buffalo Wild Wings, missing SD cards, and funny videos. I know for a fact that you will all do astounding things and always make me proud. You have no idea how much I will miss you.
As Michael Jackson once said, "I never can say goodbye."