With College Deadlines Looming, Central Students Have Many Advisors to Turn to for Help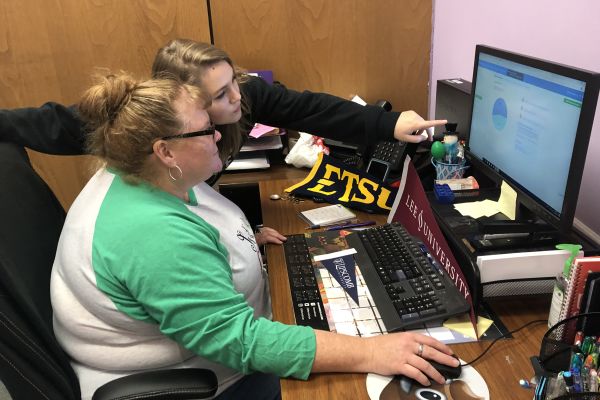 Many Central High School seniors find themselves struggling to decide whether or not to further their education and attend college. It is important to begin looking at colleges and resolve this decision sooner rather than later.
There are many teachers and counselors at Central who assist seniors in making the right decision for each individual. Mrs. Shea Veterrick and Ms. Chelsea Long, the tenth, eleventh, and twelfth grade counselors, work alongside Mrs. Stacy Alexander, the college advisor, to envision the best possible outcome for each student.  They also help plan college tours for seniors and make sure they meet all necessary deadlines.
"I work with Ms. Long and Mrs. Veterrick closely to ensure that the seniors are on the right track to graduate and are working towards getting the college education that best fits their needs," added Mrs. Alexander.
Ms. Long and Mrs. Veterrick understand that it is not only the decision of going to college or not that can be difficult, it is also the fear of going away from home and saying goodbye to loved ones.
"I'm here to help with self-advocacy, independence, and transitional coping skills… It's a lot about the other transitional things," noted Ms. Long.
Although this decision can be overwhelming, the school counselors and the college advisor work together collaboratively to make the transition as easy and exciting as possible. Their doors are always open to talk, plan, or ask questions.
Mrs. Veterrick, Ms. Long, and Mrs. Alexander fully support and are committed to the seniors at Central. The students are extremely lucky to have these encouraging women at school with them everyday.