Marvel and DC Battle for the Box Office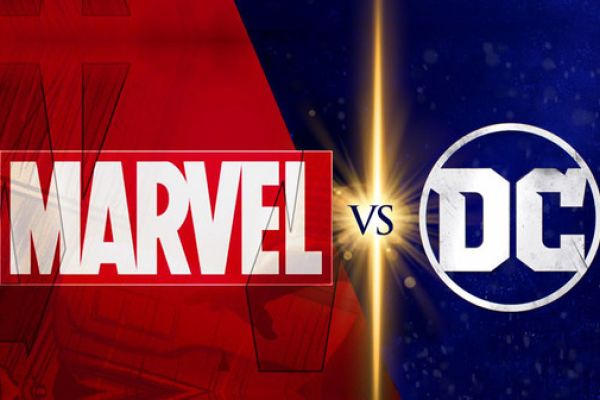 Regardless of whether or not one is an avid moviegoer, most people are aware of the blockbuster superhero films and adaptations that have risen to popularity in recent years. With that being said, many people are familiar with the seemingly age old debate of whether Marvel or DC is worthy of the title of the ultimate superhero line up.
The question was first proposed when the two companies solely produced and released comics. However, current technology has enabled the groups to transform their comic book characters into live action heroes who showcase even more realistic emotions. As a result, most fans' opinions are based on the films and TV series released by each respective company.
Within the last 20 years, the two groups have also taken part in the cartoon scene with animated TV shows such as DC's Justine League Unlimited and Avengers Assemble which is based on Marvel heroes.
"Marvel movies have always been better than DC, but when it comes to TV shows, DC would definitely win," remarked Blake Chambers, a freshman at Central.
Ten years ago, both groups had only released animated TV shows, but recently they have been producing Hollywood blockbusters. Marvel's hit TV show, The Punisher, cannot compare to DC's TV shows like Arrow and The Flash.
Although DC appears to have more popular TV shows, movies bring in the most revenue. This is shown by Marvel's chart topping films that have grossed hundreds of millions of dollars and have broken box office records. Marvel currently holds three of the top ten spots for the highest grossing films of all time, with Black Panther placing third overall having made over $700 million.
"The reason that I believe that Marvel is better than DC when it comes to movies is because Marvel makes you feel for the characters instead of just having action scene after action scene," explained Freshman Justin Ramirez. "[DC is not good at] building character relationships."
Recently, DC has been stepping up their game with their most recent movie releases such as Wonder Woman and Aquaman which have brought in higher sales, but still fall short of Marvel's success.
Despite the differences in character development and film adaptation, it is apparent that both DC and Marvel are highly respected and enjoyed by millions of fans globally for their efforts to bring up meaningful conversations and complex relationships in an entertaining manner.