High Schoolers Carry the Weight of the World on Their Shoulders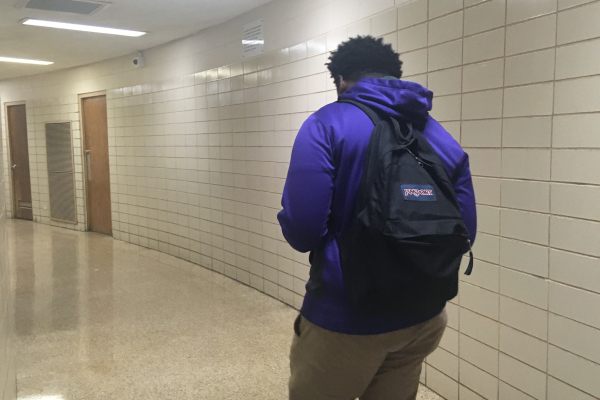 Backpacks became popular back in the 1980's and now they are a staple for students everywhere. They are seen as necessary resources for the school year, but tend to be a hassle for many students. This is because they carry supplies for every class and having seven classes a day increases the weight of the backpack. Each class requires a binder or folder along with the homework overload, which just adds on to the weight.
"I feel that backpacks are valuable part of high school they end of giving students a sense of responsibility. More importantly they can hold all of your processions, or not so valuable processions such as books," stated Freshman Demetrio Dominguez.
Central is one of the schools that let's students decide whether they want to use a locker or not. While many students decide to get one, most decide to carry their belongings with them at all times because it keeps them aware of where everything is.
"I don't like backpacks they're too heavy. If we had a different amount of books to carry then it would be a different story. At the moment my backpack feels as if it is ten pounds. Although in the previous years I had more classes, so therefore I had more books," imparted Senior Phoebe Sevanick.
Studies have shown that heavy backpacks have negative effects on school age students. Students who carry a heavy load tend to have more back pain than those who do not.
"In a large study, over 33% of children between the ages of 11 and 14 years old noted back pain.  The students that carried heavier backpacks reported more back pain than those that carried a lighter load.  Heavy backpacks are believed to increase lumbar disk compression, lumbar curvature, and muscle fatigue, all of which may lead to back pain," informs Advent Health. http://www.thespinehealthinstitute.com/news-room/health-blog/do-backpacks-equal-back-pain,
"The use of backpacks will always be necessary, even if they are a burden sometimes. They just make carrying all these textbooks and binders easier," concluded Junior Danae Wnuk.