Students and Teachers Wind Down as School Year Comes to a Close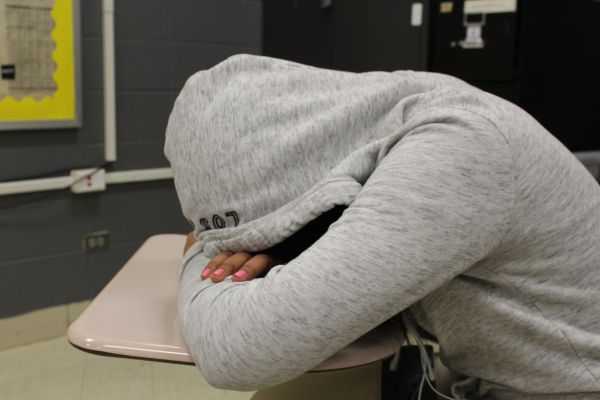 It is the final quarter of the 2018-2019 school year, and most students and teachers are taking things easy after diligently studying and preparing for their quarterly state testing. Incoming End of Course (EOC) tests are the last major grades that will be entered. After that, there is not much work left to do as students and teachers await their upcoming summer break.
The fourth quarter of the school year typically seems to be the shortest one. It also turns out to be arguably the least productive one. Students and teachers have all been worn out by the previous three quarters. That, combined with the fact that summer is just around the corner, yields less motivated and students and teachers.
"We have so much going on throughout the year, like jobs and projects, and it is a lot for one person to handle," said Junior Chelsea Childress.
A significant number of Central students have jobs, and that only adds on to their tiredness and stress. Students spend many hours per week working. When you pair this with the seven hours they spend at school every weekday, students tend to become very tired, very quickly.
In addition, the final quarter of the school year brings a lot of stress with it. The EOC tests are one of the main causes of this. Students and teachers both have to do a lot of revision for the examination. Students also have to make sure that their grades are at a satisfactory point and that all of their assignments are turned in.
"At the end of the year, I get more stressed, and when I get stressed, I tend to be more tired," said Wyatt Stracener, Central's chemistry and environmental science teacher.
Although most people feel burned out, many of those same individuals will push forward, giving these last few weeks their all before the school lets out for the summer.