How to Enjoy Spring Break During Social Distancing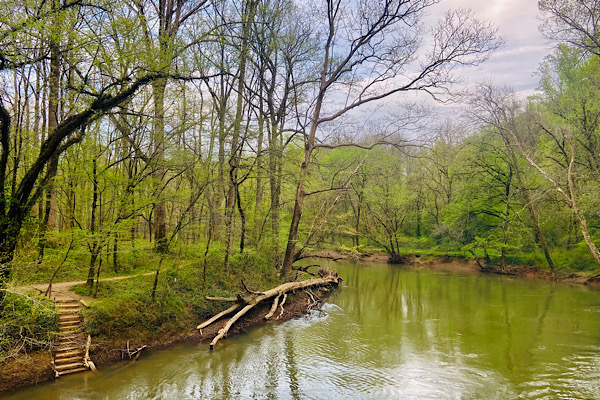 Spring break has begun, and students are most likely wondering what they can do with their time now that out-of-town trips are canceled. While some people binge Netflix shows, or spend hours on social media, there are several new things that students can try that do not involve technology.
While many stores are closed, hardware stores have remained open (so far) during these times. This gives students and their families the opportunity to plant something, such as flowers or vegetables. April is a good time to start summer vegetables like tomatoes or cucumbers.
Another idea students can try is to work outside. Now that spring is coming around, there are plenty of things that can be done to make the outside of your home look good and well kept. Pull weeds around the flower bed, trim the bushes, or mow the grass. It can be very refreshing to be outside when you are stuck at home.
It is always good to try something new, and something easy to try at home is a new recipe. Experiment with new or uncommon ingredients like artichokes or eggplant, or make a dessert. Cooking can be an art form.
There are various sources of entertainment available to us, in many different forms. There are board games, card games, and games that only require your imagination. Get with your family and try a new game, or come up with your own. Charades is always a good option for groups.
Spend some time in the great outdoors. Even though students are required to stay home, nature is still available to them. Walking, hiking, biking, or even fishing are enjoyable options for use of free time. It has also been shown that spending time in nature can be a useful remedy for stress or anxiety. All these things are possible to accomplish while maintaining social distancing.
One thing students may not have time to enjoy during the busy school year is books. Most of the time, they are too busy completing homework, or participating in extracurricular activities to invest their time in a good book just for fun.  Reading may not sound like fun to everybody, but it can be a relaxing way to spend your free time. There are a plethora of books to choose from in many different forms: audio, digital, or paperback. There are a multitude of genres as well, such as classics, mysteries, historical fiction, biographies, and science fiction; the list goes on and on. Even though students do not have the opportunity to visit bookstores, there are many places where they can download books online, or access them for free.
Another option to fill up students' spring break time is to contact family, friends, or neighbors that they have not seen or spoken to in a long time. A great way to do this in these times is to write a letter or card. Written communication is a  valuable thing that shows the recipient that the sender cared enough to take the time to write to them. Letters may be cherished for years, and they may offer comfort to someone who is spending this quarantine time by themselves. There may be students who know people who are sick; those people particularly need encouragement during this time. Writing letters is one way students can reach people during times of social distancing.
It would be a great idea to pick up a new hobby, or to continue an old one. There are many options: photography, knitting, sewing, and cross stitching are a few. You can try to learn how to read music, sing, or play an instrument. Get those creative juices flowing!  If students have access to supplies, woodwork or pottery is also an option. Overall, just try something new. Get creative, and just try something.
Another thing that can get neglected throughout the school year, is students' rooms. They get messy fast if they are not cleaned often. Now is a great time to declutter, or get rid of things that are not needed.  It may reveal some hidden treasures!
Central's students have many opportunities to do great things over spring break. What it is important to realize during this time is that there are are a lot of opportunities to be productive and stay busy. Just imagine what can be done!