Column: Students, Teachers Battle Central's 'Fair' Conditioning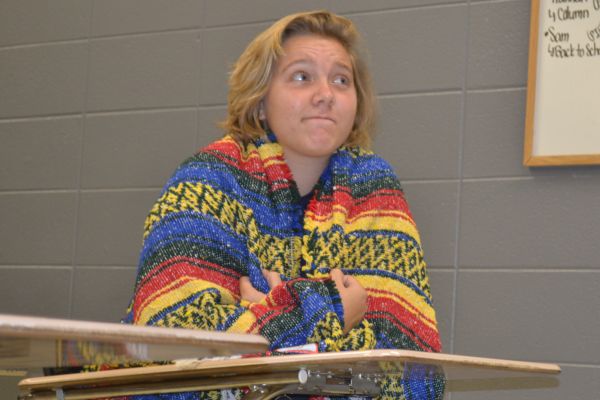 In the Central band room, three fans drone like a hive of angry bees. The air conditioning trickles in, providing little relief to the 50+ band students stuffed sardine-style into the small space. Students try to combat the stagnant heat, leaning their heads against cool instruments for consolation. Many classrooms in Central High School have the same problem.
With a building and facilities that could be described as ancient at best, it is difficult for our school to maintain a comfortable temperature. Classrooms are either stiflingly hot or freezing cold. Most teachers have no control over their thermostats and struggle as much as their students in the unpleasant climate.
"Out in the portables, we control our own [temperature]," said Rick May, a social studies teacher at Central. "However, we had to file a work order to replace air filters and Freon. It was just blowing hot air."
Veteran students know to dress in layers and always bring extra jackets and blankets for the more Arctic regions. Those with less experience shiver or sweat miserably through their classes.
"[Classrooms] get so cold [that] all anyone wants to do is bundle up and go to sleep," admitted senior Ursula Santos.
The students of Central High School deserve a decent learning environment. Most people find it much easier to work in a place where they are comfortable, but the classrooms at Central are far from comfortable.
"Mine works really well early in the morning!" Mrs. Sally White said with a smile. "But [the air conditioning] goes off later in the afternoon. [The classroom] gets really stuffy."
Newer, more recently-updated schools do not have to deal with these issues as much. Here, students are unable to focus in class due to these conditions. In other parts of the country, schools have taken "heat days" when the temperatures are too hot to bear. For Central, is this the future, or will this wonderful school receive the help it so desperately needs and deserves?