Pamela Russell Harris ('78) Now a C.E.O. of Caring Voice Coalition, Inc.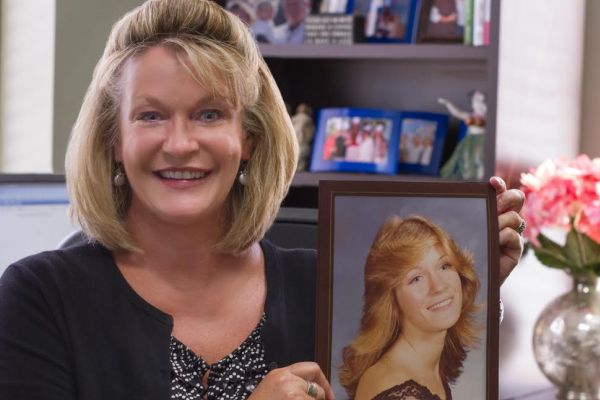 The Central Digest is always pleased to meet and learn about Central alumni, and one especially adept former Pounder is Mrs. Pamela Russell Harris. A graduate of the Class of 1978, Mrs. Harris is now the President and CEO of Caring Voice Coalition, Incorporated (CVC).
During her time at Central, Harris looked up to Mrs. Darby Marble, a biology teacher who taught her to think for herself, and Mrs. Judy Reich, the legendary choir director.
"[Mrs. Reich] was always an unbelievably to-the-point yet caring teacher. She was such a role model and inspiration to me with her positivity, energy, and faith," recalled Mrs. Harris.
These teachers made Mrs. Harris strive to get good grades and be the best she could be.
"I realized I could be anything I wanted in life, so I worked extra hard and taught myself how to study, which led me from one interesting thing to the next. I was not an honor roll student who just 'got it' with very little effort – I really had to work at it," said Mrs. Harris.
Another memory this successful woman has from her high school days is the Central and Ooltewah clash.
"The rivalry between Central and Ooltewah was always so intense for me since many of my cousins and friends attended Ooltewah," she described.
Upon graduating from Central High School, Mrs. Harris moved to Virginia after marrying the man of her dreams, Bob Harris, and began her college career. 35 years later, Pamela is still hard at work.
"After high school, life seems to get incredibly busy and has a way of making you prioritize your time and activities. I'm currently 55 years old and am enrolled in a contracting course and an advanced finance class through Harvard online learning," she explained.
For the past twelve years, CVC has empowered and supported hundreds of thousands of patients with rare, chronic illnesses by providing services that help with financial, emotional, and educational support. Just this year, Pamela and her team have assisted nearly 30,000 patients and paid out over $100 million in financial expenses for medication costs, never losing sight of their mission.
Pamela Russell Harris is an extremely accomplished woman, and the Central Digest is proud of her success. In 2015, the CVC recognized for the fourth consecutive year as being among the top 50 non-profit organizations to work for nationally. Additionally, the company was recognized by the Chronicles of Philanthropy for the second year as one of the nation's largest charities.
"I would encourage students attending Central to identify their true passion in life and then learn as much as possible to prepare for success in a field that they love. I speed to work every single day because I don't want to miss one minute of doing what I absolutely love," concluded Mrs. Harris.