Powerlifting Event at the Grit House is a Success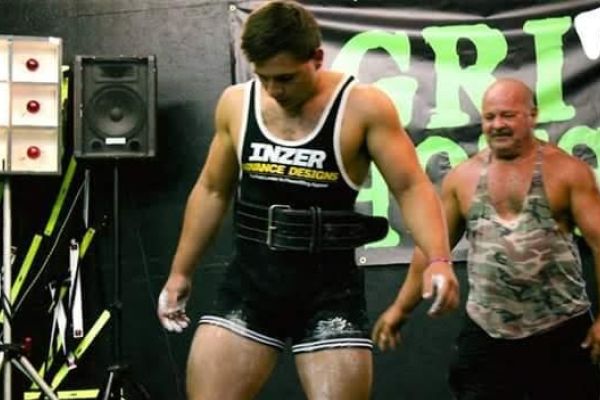 Hang on for a minute...we're trying to find some more stories you might like.
The Southern Powerlifting Federation held an event at the Grit House in Cleveland on August 31. Overall, there were 42 competitors at this event from the Chattanooga and Knoxville area, seven of which were members of the Grit House. Owner Nathan King was happy to use his facilities for this event as he feels powerlifting is a very important yet ignored sport.
"We're trying to bring back a focus on the strongman and powerlifting. I think it is something that has been neglected in this area for a long time." expressed Nathan King.
Three different lifts – squats, bench presses, and dead lifts – are the focus of these events. Some people would think that these are generally easy things. However, when one is competing, it's a completely different ball game. Competitive athletes in this field must devote part of their lives to keeping in shape and pushing their limits.
"During my off-season, I will be in the gym four to five days a week on top of school and work. So on days I have the gym, school, and work, I wake up at 6:00 in the morning," shared John Garrison, an athlete from this event and a Central High alumnus.
"Powerlifting comes first in my life, so I schedule everything around me being able to get in the gym," stated Garrison.
Most powerlifters only compete in about two events per year. The benefit of this is that these competitors can still have lives and regular jobs. Even so, powerlifting takes a lot of hard work, dedication, and determination.
"When I was younger, maybe 14 or 15, my dad got me a Powerlifting USA magazine. I thought it was amazing how much weight these guys were lifting, but I didn't know how to powerlift or who to talk to, so I gave up on it. Then last year, around May, there was a guy starting up a powerlifting team at my gym, and I decided to call him," said Garrison.
Garrison is now one of those amazing men – he can squat 450 pounds, bench press 275 pounds, and dead lift 500 pounds.

About the Contributors
Matthew Davis, Assistant Editor
Hi! I am Matthew, and I am a Senior here at Central. I am a member of the Central Sound marching, concert and jazz bands (award winning bands, btw!). I...