Jessica Scott ('02) Went From Softball Star to Physician's Assistant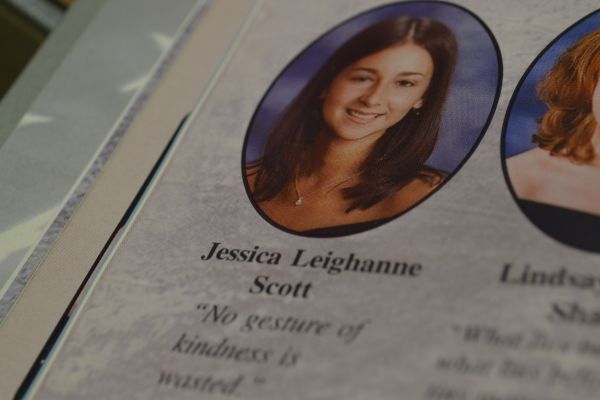 Central High School prepares its graduates to go into nearly any field in the career world. Jessica Scott is a Central alum who graduated in 2002 and now works as a physician's assistant for Dr. Jay Jolley at Southeastern Spine, which has been open since 2012.
"Some kids you just know are going to be successful – she was one," said Ms. Roark, Jessica's softball coach at Central. "I knew she would go far in life because of her work, which was incredible."
In her days at Central, Jessica excelled in all of her classes, passing with some A's and a few B's. She also played softball for two years as the shortstop. Her coach and close friend, Ms. Andrea Roark — a recent inductee into the Pounders' Sports Hall of Fame — knew she was something special.
"I never had to worry if Jessica was ready to play. She was always serious about playing softball and school," expressed Roark. "I kept up with her through her college years, and she was very conscientious."
"There are a few things I miss about high school, mostly friends. That's where I met my best friend to this day, Caroline Harvey," Jessica shared.
After high school, Scott went off to graduate from the University of Tennessee at Chattanooga in 2005; she then attended Wake Forest University, where she completed their physician's assistant program in 2010.
"I knew I would pursue a career in medicine, and I loved the flexibility that the PA profession offered," she stated.
During this time, Scott made sure she took all of her "prerequisite classes" in her first years of college. She also threw in a few "fun" classes, including immunology and microbiology.
"I worked in the microbiology lab all throughout college," she shared. "I was a very diligent student when it came to school."
Jessica was indeed diligent. Her university grades were even better than her high school ones – mostly A's and two B's. The hard work all paid off as Scott gets live her dream everyday.
"I am doing really great now; I am very happy with my career choice because I love what I do, [I] am able to spend time with my best friends and family, and I have flexibility for travel and hobbies," Jessica concluded.