Former Central Student Nikki Henegar Smith Reminisces on High School Years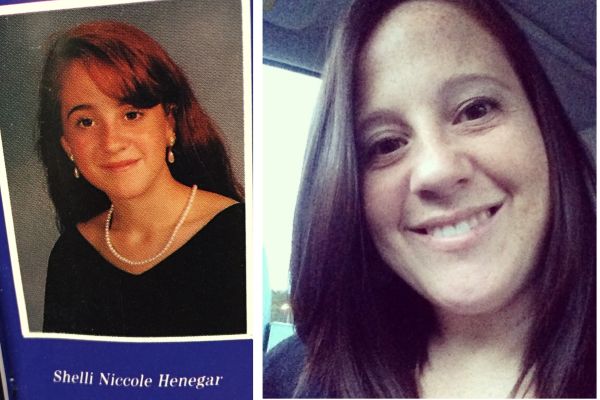 Nikki Henegar Smith graduated from Central High School in 1995 with an Honors Diploma. She did not play any sports, but she was a member of the Student Council, Tri-Hi-Y, and the French Club. Nikki thoroughly enjoyed high school, especially the social aspect of it.
"Some of my favorite memories of high school were hanging out at the football games and sock hops. I loved to hang out in the agora at lunch with friends. My favorite time of day was when I worked in the office with Mrs. Shipley and my best friends who are still my best friends 20+ years later!" recalled Nikki.
While other high schools focus more on academics and sports, Central places an emphasis on getting its students ready for the journey ahead of them.
"High school taught me that the world is full of diverse and wonderful people. It is where lasting friendships are made and where you get to spend four years just being a teenager. Life gets busy after high school, and you cannot get those moments back, so enjoy every single one," shared Smith.
The alum originally wanted to go into physical therapy and attended Chattanooga State Community College and University of Tennessee at Chattanooga. She soon decided she no longer wanted to pursue that career and became the Quality Assurance Manager at CSL Plasma in 2000, which is still her current job.
"My job is to ensure that all employees are following all regulations set forth by the FDA and other governing authorities. I make sure that all processes are carried out in a way that protects the safety of our employees, our donors, and our plasma collected," explained Smith.
Mrs. Tina Staton was one of Nikki Smith's favorite teachers and Smith always had fun in her class.
"She was a wonderful young lady.  She was a pleasure to have in class, a very hard worker, and she was a very kind to everyone.  I don't think I ever heard her say anything negative! I am not surprised that she would be working at CSL Plasma. Nikki was a bright student with a good heart!" said Staton.
Nikki Smith enjoyed high school and learned much from her experiences. Following high school, she battled through breast cancer and is a two year survivor. She has also been married for 18 years and has two children who may also become Central Alumni.
Central and the Digest are very proud of Nikki Smith and all of her accomplishments!