2010 Central Graduate Ryan Adams Working Towards a P.h.D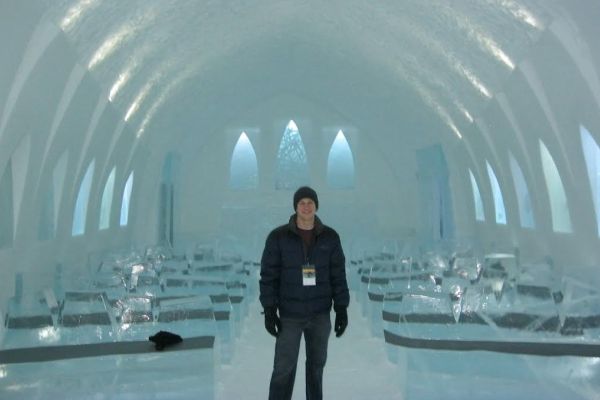 Central High School has hundreds of accomplished alumni members, including Ryan Adams, a Central graduate who has gone on to do some incredible things.
During his time at Central, Adams was an honor student who juggled dual enrollment classes on top of all of his other classes and electives. Though, for Adams, dual enrollment was an unpopular class and the alum had to drive to and from Chatt State for class.
"The educational freedom Mr. King allowed me to have my junior and senior year had a great impact on my life. At that time, dual enrollment was not as popular, so to take classes the student would have to go to the Chatt State campus. This was a huge leap when classically students weren't even allowed to leave campus for lunch, but Mr. King allowed me to do this which gave me a great head start in college," stated Adams.
After graduating in 2010, he continued to Austin Peay State University, where he majored in physics. During his sophomore year, he was given the opportunity to study abroad in Sweden, though he traveled all over Europe, including Norway, Finland, Russia, Latvia, Netherlands, Ireland, and Spain.
"[Studying abroad] one of the reasons I was so thankful for getting to do so much dual enrollment in high school; it freed up a couple of semesters so I could study abroad and not get behind in my degree program," stated Adams, regarding the dual enrollment classes he was able to take during his few years at Central.
After graduating with a degree in Physics, Adams decided to get his P.h.D in Solar Energy, or, more specifically, Photovoltaics, which greatly tie in with physics.
" I think by now it is obvious that 'clean energy' is not going away and will be a necessity for our current generation. I intend to be a part of that change," expressed Adams.
Adams, though still working toward his graduate degree, has already accomplished some great things, most of which he attributes, in some way, to the educational freedom he was allowed at Central High School.
Missing much more than just his educational freedom, Ryan Adams spoke of his other favorite parts of Central High School.
"[My favorite thing from Central] would be the parking. Cherish assigned spaces for as long as you can because parking will never be the same again, I promise. But more seriously, I would have to say one of my favorite things I miss about Central was lunch time out side in the agra," reminisced Adams.
Adams will go on to do great things and further his career and Central is proud to have him as an accomplished alumni.