Brother-Sister Valedictorians Credit Their Success to Academic Rigor at Central High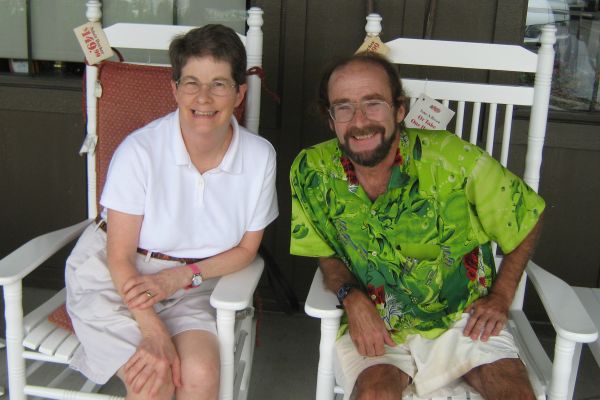 Central High School has always encouraged its students to follow their dreams and strive for greatness. Dr. Sandy Wilson, along with his sister, Frances, were nothing less of exceptional throughout their years at Central, in college, and afterwards in their careers. Both siblings graduated as valedictorian of their class of 1976 and 1972, respectively.
Frances Wilson, class of 1972, was young enough to attend the original Central High School as a seventh grader. However, she was able to attend the newer J.B. Brown Middle School for the next two years, which green-lighted her way as a high school student at Central.
"Transferring to the new J.B. Brown was just a fact of life. Back then, as a 13 year old, you just went where you were told," recalled Frances, "My major memory of the new Central is those pods. In my days, the teachers had their desks in the middle of the pods. We had to walk around the outside of the pods to get to class and girls were required to wear dresses or skirts…"
After graduating in 1972, Frances earned her Bachelor of Arts in Mathematics and Master of Science in Applied Mathematics while studying German abroad when she attended Middle Tennessee State University, the University of Tennessee Space Institute in Tullahoma, and at the University of (West) Berlin. Throughout her extensive educational career, she became a scientific programmer at the McDonnell Douglas Corporation.
"I loved working as a programmer. If I could have managed raising three children while continuing to work, I would have. There were of a couple of us women programming where I work. Most of us were math majors who had gotten into computer programming. We were talented, worked hard, and dressed for success in the female version of men's clothing," explained Frances
Success seems to run through the Wilson family. Dr. Sandy Wilson, of the class of 1976, along with being valedictorian of his class, was also Cadet Colonel.
"Mostly I remember the teachers. [My physics teacher], Mr. Rogers and I won a trip to AT&T Bell Laboratory in Murray Hill, New Jersey in 1976. I actually saw the very first fiber optic cables  being developed in that lab. At the time, I had no idea what I was seeing would change the world in ten years," shared Sandy.
Dr. Wilson's experiences at Central lead him to a very successful college and professional careers. He attended Georgia Tech University from  1976 to 1981, where he achieved a double Bachelors degree in mathematics and physics, then went on to receive a masters in physics. Soon after receiving a doctorate degree in theoretical physics at the University of Texas at Austin, Dr. Sandy Wilson began his career involvement with radar system analysis.
"After getting my Doctorate, I got a job with MIT's Lincoln Laboratory in Lexington, Maryland. Lincoln is an FFRDC, a Federally Funded Research and Development Center. These places are line-item things for Congress to fund on a yearly basis," recollected Sandy.
Continuing the radar analysis, in 2005, Sandy began working at Phase IV Systems in Huntsville, Alabama after 18 successful years passing of north-eastern weather.
"In 2010 I joined the Georgia Tech Research Institute, also doing radar.  This felt like coming home as you might imagine.  Currently I work for the Missile Defence Agency (MDA) developing software to extract data from the binary files output by the four types of Ballistic Missile Defence (BMD) radars deployed by our military," said Sandy.
The mighty successful sibling valedictorians, Frances and Sandy, keep in touch with one another. Frances currently resides in the Dallas area, and Dr. Sandy Wilson lives right outside Huntsville, Alabama. Both have individually shaped their lives into what they have wanted it to be, as mighty successful adults, with their interests beginning at Chattanooga Central High School.
"Central shaped the way I am today with the excellent education I received there between 1969 and 1972. We had excellent teachers who held us to a high standard," deemed Frances Wilson.
The Central Digest encourages students to strive for greatness and to not let anyone get in the way of pursing their dreams and careers.