Getting Down in Dirty Cars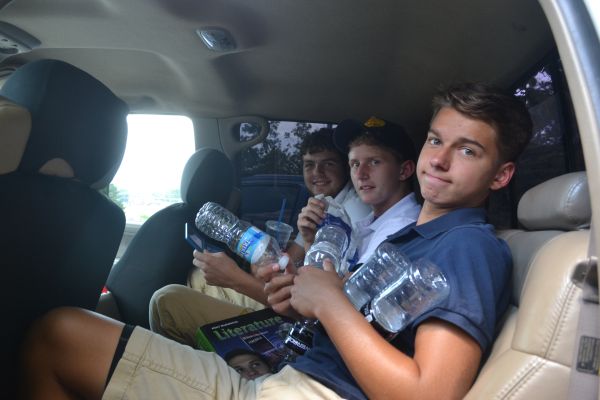 Do you smell that?
Oh, that is just my car.
You have probably heard this excuse before, maybe from a friend, cousin, or even your mom. Everyone has a different standard when it comes to a "dirty" car. Some people would a consider a car with one piece of trash disgusting, and others would argue and say its fine or even clean.
"I think that cars are kinda like an extension of your house so depending on who you are, the inside of the car is different," said Hannah Patterson. "It reflects you."
Many cars have floors littered with soda cans and water bottles, or any other piece of trash that just does not make it further than the back seat when it comes to getting thrown away. I have noticed with my own car that I have started quite the recycle bin. This led me to ask if this was a norm for drivers and just about everyone said yes.
"It is totally fine with me," commented Kaitlyn McAffee. "I have a lot of bottles too."
But seriously, what is a dirty car?
Everyone is different. So this could create a real problem when it comes to finding an exact answer.
Here is a quick quiz to determine whether or not you have a dirty car:
Do you have an abundance of water bottles in the back seat?
When you open the door, do items fall out regularly?
Do people cringe at the smell of your car when they open the doors?
Are there expired food items sitting or two week old Zaxby's in your car?
If you answered "yes" to any of these questions, you should probably visit the car wash soon and really consider the free vacuum at the end.
No one will really agree on such a personal preference issue. Which is fine, just do not let your car become a dumpster.