Season's Last Home Football Game Is Dedicated to Alumnus and Football Star Tom Cole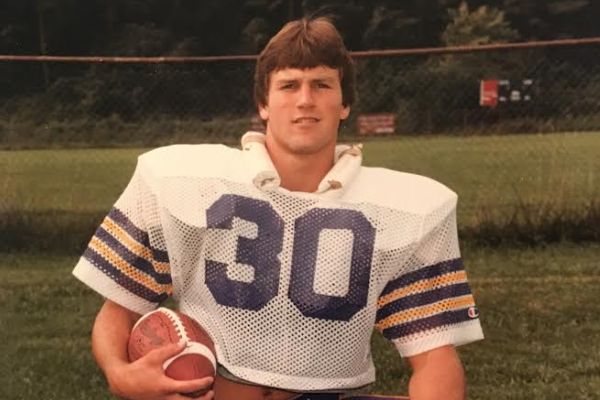 Tom Cole, a 1983 graduate from Central High School, is reminiscing about his glory days in the Central High football stadium this upcoming Senior Night home game versus Sequoyah High School on October 21st.
Cole was very involved during his time at Central, being apart of many clubs and organizations, such as baseball and the yearbook staff, though he is better known at Central for his four years of fame in football.
"We had a great senior group of guys and went 8-2 my senior year," recalled Cole.
Cole received a full football scholarship at the University of New Mexico during his senior year, and he graduated from the university with a bachelor's degree in university study.
"After college, I coached at Memphis State under Joe Lee Dunn as an outside linebacker coach." shared Cole.
He then left his job as a coach and went to the San Francisco Bay area, where he was a counselor for troubled teens. During this time, he took part in camping, learning wilderness skills, and even group therapy.
"I returned to Tennessee in 2008 and have worked with Newman and Sons, painting with Randy Newman," commented Cole.
Cole then married his wife, Michelle, on May 17, 2014, and he believes it was the best decision he ever made.
Tom Cole is now unemployed, due to his recent diagnosis of having pancreatic cancer and has since gone through several ordeals of chemotherapy treatments.
The upcoming Central football game on October 21st is going to be dedicated to Cole and his family, and the profit from the tickets will be given to Cole to be put toward his battle with the cancer.
"I am honored and humbled to have the game night at Central High School to honor me," said Cole.
Cole's heart is purple and gold and it is a true joy to have his presence back at Central.
About the Contributor
Savannah Smith, Editor-in-Chief
Hi, my name is Savannah! I am a senior and this is my third year on the Central Digest Staff! I am the Editor-in-Chief for the Digest and I would...