Central Alumnus, Brandon McGee, Still Bleeds Purple and Gold in the U.S. Navy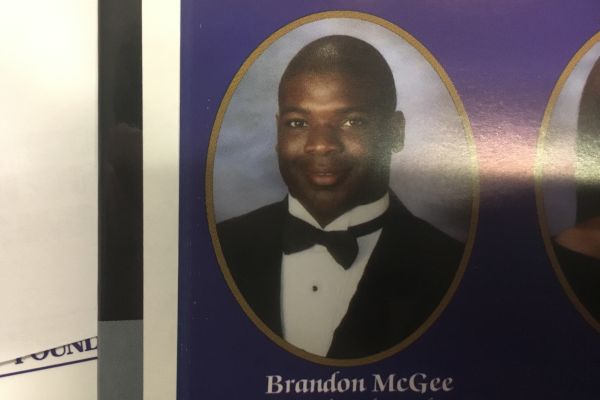 "Non Sibi Sed Patriae," is the motto for the United States Navy that means "Not for self, but country," and is the motivation that alumnus, Brandon McGee, has lived by since he graduated from Central High School in 2008.
At Central, McGee was an image of a phenomenal student. On top of having good grades throughout his high school career, McGee was involved in many activities at Central, such as football, track, student council, and JROTC, where he served as battalion commander during his senior year.
McGee attended the University of Tennessee at Knoxville, and he majored in psychology and sociology, with a concentration in criminal justice. Although McGhee was focused on his grades, that was not the only thing that kept him busy while at Neyland Stadium. During his junior and senior years of college, McGee was a male cheerleader for the University of Tennessee at Knoxville.
"So me and my roommate were looking for some tuition money, and he joked around and said male cheerleading so we thought we would try it out. Although, he never got to tryout due to disagreements, I did and I fell in love with it," explained McGee.
Even though he graduated from Central nine years ago, McGee can still recall many fond memories from attending school at Central High.
"I think my favorite part about Central was just the people. Everyone was so friendly with each other, and we all kind of did everything together," commented McGee.
After dedicating his life to serving in the Navy, McGee became a lieutenant navigator in the Middle East, and now is stationed at George Washington University as a ROTC professor.
About the Contributor
Savannah Smith, Editor-in-Chief
Hi, my name is Savannah! I am a senior and this is my third year on the Central Digest Staff! I am the Editor-in-Chief for the Digest and I would...