Alumni Spotlight: Randall Bissell Continues Service From U.S Marine Corps to Chattanooga Police Department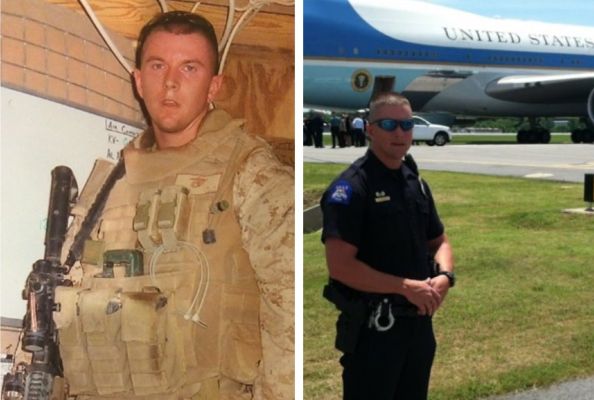 Hang on for a minute...we're trying to find some more stories you might like.
Randall Bissell was an average high school student who played soccer and maintained decent grades through his high school career. Bissell graduated from Central in 2000, but for him, the years after school is what has counted the most.
Shortly after Bissell graduated high school, he joined the United States Marine Corps.
"I hadn't really planned on the United States Marine Corps, but after a hiccup at my attempt at college, I decided to join shortly before 9/11, and was shipped to Parris Island for boot camp in May of 2002," shared Bissell.
Bissell was assigned to Battery M, 4th Battalion, 14th Marines. He did two tours overseas in Iraq in 2004 and 2008. Shortly after, Bissell decided to keep on with his work, though a little closer to home.
After his service, Bissel went on to join the Chattanooga Police Department in June of 2006.
"I wanted to continue my service to society at home and still live the brotherhood and comradery that this line of work has, like the United States Marine Corps," admitted Bissell.
"Since working in the Chattanooga Police Department, I have worked patrol, the fugitive unit, the gang unit, and have been on the SWAT team since 2010. I am currently a team leader on SWAT and assigned to the Brainerd area on patrol day shift," added Bissell.
During his years in both services, Bissell shared that even through some of his tough experiences, life is a prec ious thing.
"I've had many of my friends, both police officers and marines, whose lives were cut short in their services. So I have learned that that life is something you just can't take for granted," concluded Bissell.

About the Contributors
Meghan Duncan, Sports Editor
Hi, my name is Meghan Duncan. This is my third year on the staff and my second year being the sports editor. I have been cheering for 3 years at Central,...