Alumni Spotlight: Andrea Waldrop, from Class of '00 to CVS Pharmacist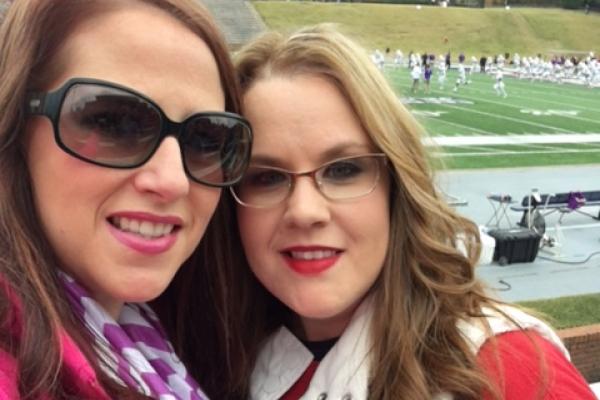 Andrea Waldrop looks back at her high school years as a time full of fond memories and the formation of many life long friendships. Graduating with the Class of 2000, Waldrop used the knowledge from her high school experience as she pursued her career in medicine.
"I loved my time at Central. I was involved in several activities at Central which helped me to meet new people and advance my social skills, which I use to this day," Waldrop revealed.
Waldrop was involved in several clubs and organizations, such as Tri-Hi-Y, Y-Teens, and the student council. She was even given the position of yearbook editor in chief during her senior year. She went on to attend Samford University, located in Birmingham, Alabama, with a major in pharmacy; a doctorate of the pharmacy program.
Waldrop realized that she wanted to be a pharmacist when she worked as a pharmacy tech during her junior and senior year. She credits her high school courses for helping her achieve her dream job. When she enrolled into advanced placement classes, she was encouraged to take all of the science courses available. This allowed her to obtain college credits as a senior, and facilitated her first, undergrad year at Samford, since she had already taken several classes that were required for her major.
"I feel like, overall, Central gave me a great base to jump-start my college career," shared Waldrop. "I also met some of my best friends who I am still friends with to this day. The relationships I made in high school have continued, and there is a big group of us that meet 2-4 times a year for dinner just to catch up."
Waldrop currently works as a pharmacy manager of CVS, giving her the responsibility of ensuring that the pharmacy is successful. To fulfill this role, she must analyze the pharmacy's presentation and aide trainees in their quest to become official workers.
"It is my job to make sure the pharmacy is running smoothly and being profitable. Our number one goal is to try to give the best costumer service and be accurate while doing our jobs," Waldrop explained. "I also oversee another staff pharmacist, and on average 9-12 pharmacy technicians. I am responsible for their training, and I have to make sure I am consistently giving them feedback so they can continue to grow in their jobs, resulting in a better, stronger pharmacy."
Additionally, Waldrop must inform her administrators of the pharmacy's activities. By doing so, she assures that the establishment is functioning at its prime.
"I also have to directly report to my supervisor, loss prevention, and both state and federal regulatory agencies to make sure we are in compliance with all state and federal laws on a weekly to yearly basis. I also serve as a preceptor for pharmacy school students to help them meet their needs for graduation and get them to the point were they will come out being a great pharmacist," Waldrop divulged.
As a result of her outstanding achievement as a pharmacy student instructor, she received the CVS Preceptor of the Year award for her district last year.
According to Waldrop, "Anyone thinking of working in he pharmacy field to get a job working as a pharmacy technician, because it will either solidify your want to do this job, or you will come to the realization it is not for you."
About the Contributor
DayOnna Carson, Editor-in-Chief
My name is DayOnna Carson, and this is my fourth year being on the Central Digest! I love reading and making stories of my own, so I am glad I got the...